September 15, 2023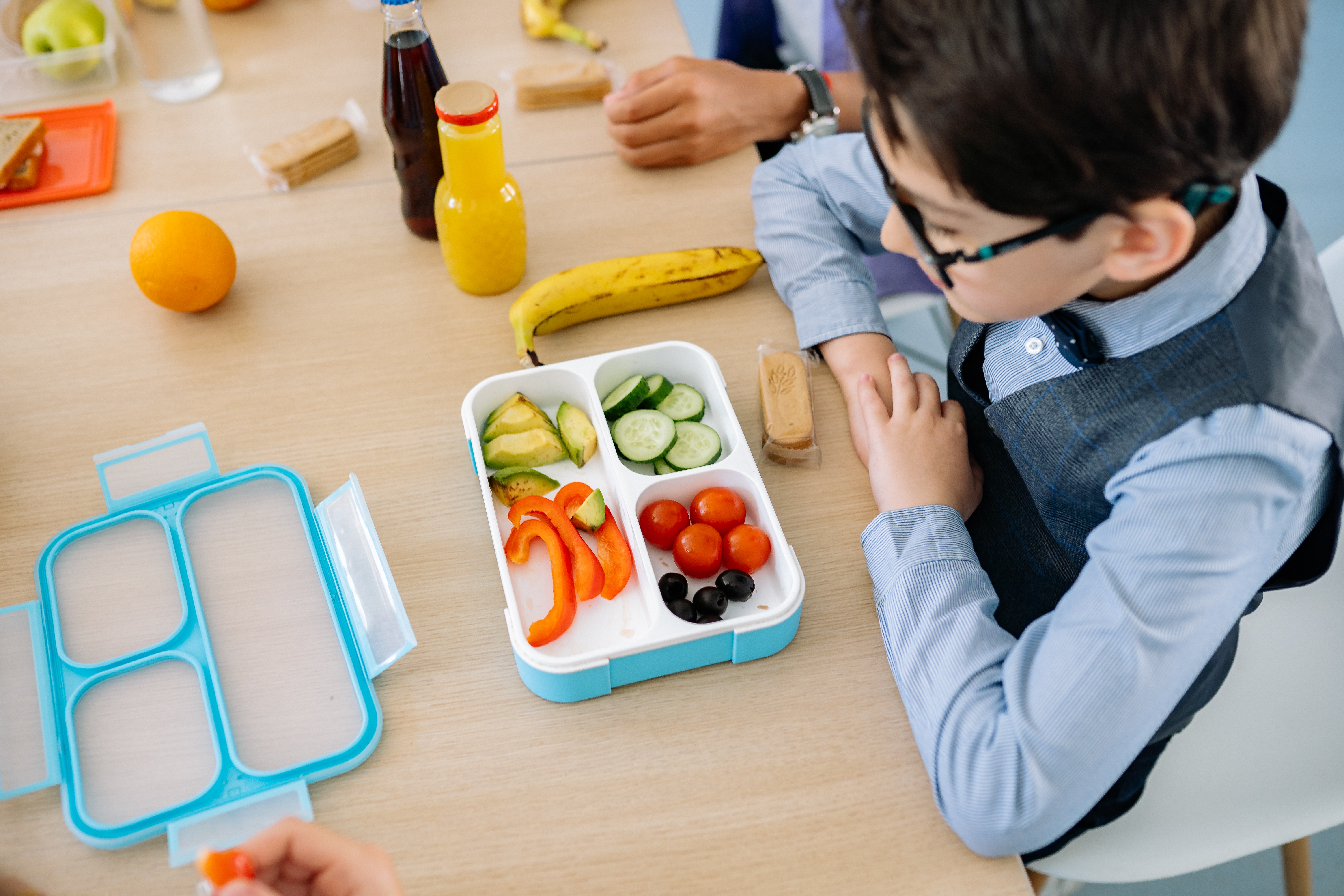 Are you worried about what your child is served in school lunches? If so, you can create healthy meals for your child and cut out all the added sugar and high calories. It's easy when you meal prep. It takes some extra thought, but when you consider the increase in obesity and type 2 diabetes in school-age children, it's well worth the effort. These meals are also great for the summer months and an easy option to have ready when lunchtime arrives.
Plan for success.
Planning is the first part of the meal planning process. Consider your child's preferences and include them in your menu, within reason. If you're meal planning school lunches, you're probably meal planning the rest of your meals. Use leftovers from those meals to create the fare. If chicken is on the menu the night before, include a chicken salad sandwich or chicken wrap. Your meals should have a protein source that could come from lean meat, poultry, eggs, beans, peas, nuts, seeds, or seafood. It should contain fruit, vegetables, and grain. Making rollups by spreading cream cheese and a gherkin on wheat bread. Roll it up, secure it with toothpicks, and slice it into bite-size pinwheels. You can add shredded meat and chopped veggies. Instead of toothpicks, use a sucker stick to add a fun factor.
Include small containers of fruit in the lunch.
You can include whole fruit, like bananas, apples, or grapes, or purchase small containers of fruit in its own juice. Veggies and dip make a delicious and fun addition to lunch. Fill a rib of celery with peanut butter and top with a line of raisins. Cut into pieces and you have ants on a log. It's fun and nutritious. Include a small container containing peanut butter and a plastic spoon to spread it on apple slices. Include a bag of trail mix with dried fruit—no sugar added—nuts, and a few dark chocolate morsels.
Older children can assemble their lunch.
Include burrito or taco shells, put containers of leftover meat, shredded cheese, and taco veggies in the lunch with a spoon to assemble. Make it a taco bowl or a Buddha bowl using leftovers. Make mini muffins that contain zucchini or grated beets, apples, and raisins for dessert. Hard-boiled eggs, homemade salsa and chips, and sandwiches made from leftover meat are options. Always seal the bread with butter or mayonnaise so it doesn't get soggy or wrap it in parchment, deli-style.
Pita pockets can be stuffed before eating. Include a container of the stuffing and the sliced pita bread. Make flatbread rollups for lunches instead of ordinary sandwiches. Complete assembly on the day of the lunch.
If you include fresh pears or apples, toss them in a mixture that contains half water and half lemon juice before placing them in an airtight container. It prevents browning. If you're using avocado spread, mix it with lemon juice for the same reason.
Put the dressing in first in a salad jar. Include something sweet on top, like apples or grapes. Add other vegetables and top with any nuts or greens. Put a lid on and include a fork.
Instead of adding dressing to the flatbread, pita, or roll-up, put it in a side container for dipping. It helps prevent sogginess and makes eating more fun.
For more information, contact us today at Travel Trim