Better health is better for everyone
Living a healthier lifestyle pays dividends, not just for the employer, but for families. Reduce healthcare costs and support engaged, productive employees.

Increase productivity, reduce absenteeism, prevent injuries, and control healthcare costs
TravelTrim Corporate Well-being focuses on keeping your organizations' most valuable resources – your employees – fit, healthy, and engaged through online and on-site wellness coaching and education.
Corporate Well-Being
Manageable and Effective Program
TravelTrim™ is guided by a team of health and fitness professionals to provide accessible health solutions for your organization and your corporate wellness program can be tailored to fit your needs. Our FitForward™ University platform and app rounds out your comprehensive program, providing you and your employees with trackable, interactive education.

All your corporate wellness programs in one place
FitForward brings health assessments, biometric management, education, challenges, self-help programs, coach facilitation, events, incentives, surveys, social collaboration — all at your finger tips!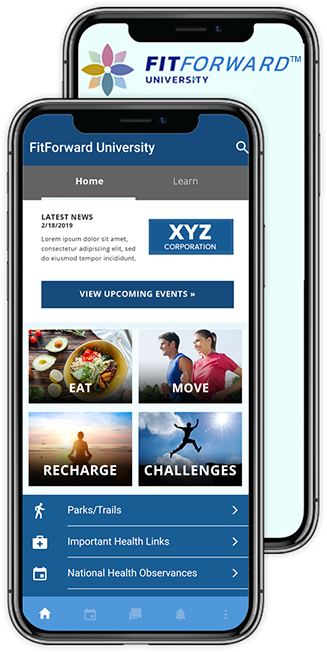 At TravelTrim, it is our mission to help people improve their lives – and the lives of those around them –The digital platform is designed for security, convenience, customization and motivation.
Trusted By

Corporate Wellness For Employers
Invest in your most valuable resources, your employees, and improve your bottom line as a result!