TravelTrim™ offers the following solutions that can support a culture of wellness in your home and at your organization. Utilization of offerings are customizable to company needs and/or individual well-being goals.

Dietary Consults
Registered Dietitians coach & promote the healthiest nutritional intake for each person

Diabetes Coaching
Diabetes management through education, nutrition, and exercise

Personal Training
One-on-one support to set and stay focused on personal fitness goals

Group Fitness
Virtual, live or on-demand fitness classes to promote movement and activity

Behavioral Health
Treatment of anxiety, depression and more

Financial Well-Being
Inspire habits that lead to financial independence

Lifestyle/Health Coaching
Empowering individuals to live healthy lifestyles

Biometric Consults
Review results and goal-set for improved future outcomes

Tobacco Cessations
Reduce dependency on nicotine and habit-forming substances that affect lungs

Injury Intervention
Musculoskeletal Wellness Assessment & Mobility Education

Wellness Program Intervention
On-site consultant to support program design, implementation, maintenance and reporting

Facility Design/Management
Services to create and manage a wellness space on-site

WELLNESS MANAGEMENT VIA ONLINE & MOBILE PLATFORM
When you're on-the-go, TravelTrim's FitForward University™ online and mobile app platform continues to support your wellness journey with:
Over 60 online e-learning modules, videos, and coursework
Map and listings of nearby parks and trails
Live Virtual workout classes; and On-Demand Workout video library
Virtual dietary, biometric screening and personal training consults
Secure personal and organizational reporting to track wellness success
Health education tools in the areas of nutrition, exercise, health & preventative disease, holistic health (mind/body) and financial health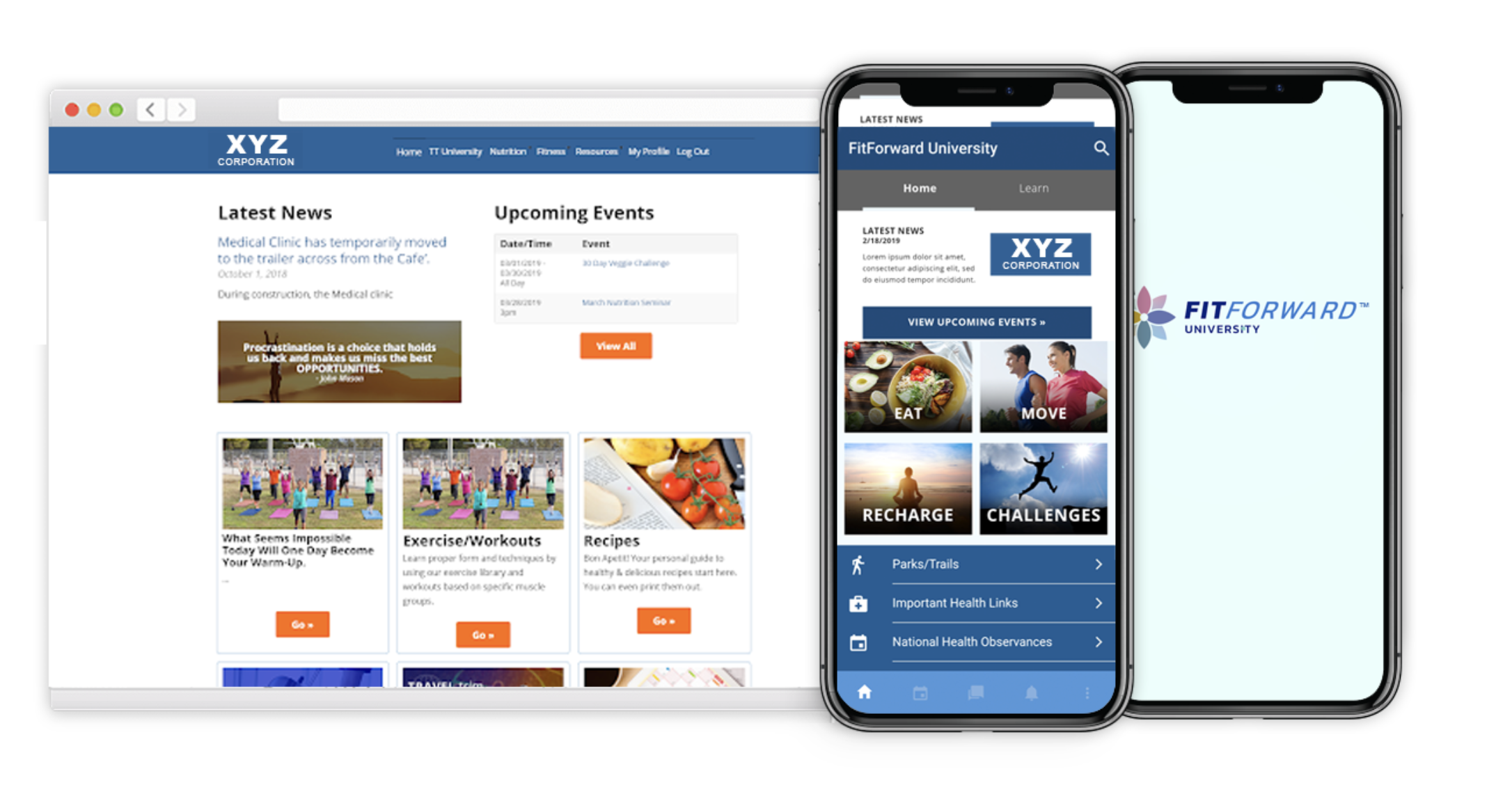 Corporate Wellness For Employers
Invest in your most valuable resources, your employees, and improve your bottom line as a result!