March 3, 2019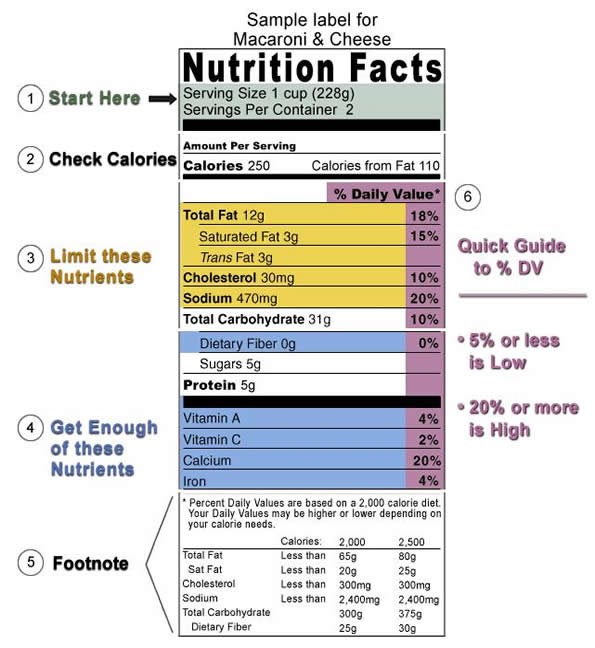 Food additives have been used for centuries to improve and preserve the taste, texture, nutrition and appearance of food. Food additives and preservatives are used in today's food supply to prevent foodborne illness, enable the transportation of food to areas that otherwise wouldn't be possible, and for the efficient manufacture of products to consistently meet the established quality standards from batch to batch.
The U.S. Food and Drug Administration evaluates the safety of food additives and determines how they may be used in the food supply. If an additive is approved, the FDA issues regulations that may include the types of foods in which it can be used, the maximum amounts to be used and how it should be identified on food labels.
The FDA maintains a database of nearly 4,000 ingredients, entitled "Substances Added to Food." Here's a peek at a few categories and ingredients commonly used in the food supply and what they do.
pH Control Agents
Ingredients that either maintain or control the acidity or alkalinity of foods are known as pH control agents. Citric acid, acetic acid and sodium citrate are widely used agents and often are found in gelatins, jams, ice cream and candies. Lactic acid is an acidity regulator used in cheese-making, and adipic acid can be found in bottled fruit-flavored drinks.
Anti-caking Agents
Anti-caking agents are added to powdered or granulated ingredients — such as powdered milks, egg mixes, sugar products, flours and baking mixes — to prevent lumping, caking or sticking. There are many agents to choose from, including calcium phosphates, silicon dioxide, silicates (calcium, aluminum and tricalcium) and stearic acid.
Emulsifiers
Emulsifiers are added to oil and water-based mixtures so they stay blended over the course of the food product's shelf life. Examples of emulsions in everyday foods include vinaigrette dressings, milk and mayonnaise. Lecithin from egg yolk and soybean are commonly used emulsifiers in the food supply. Others include diacetyl tartaric acid ester of monoglycerides (DATEM) and sodium stearyl lactylate. These often are used in commercial bread doughs, artificial whipped creams and dried, liquid or frozen egg whites.
Humectants
Humectants keep foods moist. Common examples include glycerin, honey, sugar polyols (glycerol, sorbitol, xylitol, maltitol) and propylene glycol, and often are found in candy, baked goods and salad dressings. It's important to note that polyols also are used in foods as a low-calorie sweetening option, particularly for sugar-free chewing gums, candies and other low-calorie foods.
Stabilizers, Thickeners and Gelling Agents
These are widely used across many food product categories to increase viscosity and improve stability by preventing emulsions from separating, ice crystals from forming and ingredients from settling. The starch-based category of thickeners includes arrowroot, corn, potato and tapioca. Vegetable gums include guar, locust bean and xanthan gum. Common protein-based thickeners include collagen, egg whites and gelatin. Alginic acid, alginates (sodium, potassium, calcium), agar-agar and carrageenan are polysaccharides derived from algae and seaweeds, while pectin is a polysaccharide originating from apple and citrus fruits.
Leavening Agents
Leavening agents are incorporated into doughs and batters to increase the volume, shape and texture of baked goods. Common leavening agents include baking powder, beer, buttermilk, yeast, whey protein concentrate and yogurt. Used in a wide variety of sweet and savory products, these leavening agents can be found in cakes, cookies, breads, biscuits, scones, muffins and soda bread.
Source https://www.eatright.org/food/vitamins-and-supplements/nutrient-rich-foods/what-are-food-additives