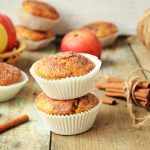 By
Stephanie Kinturi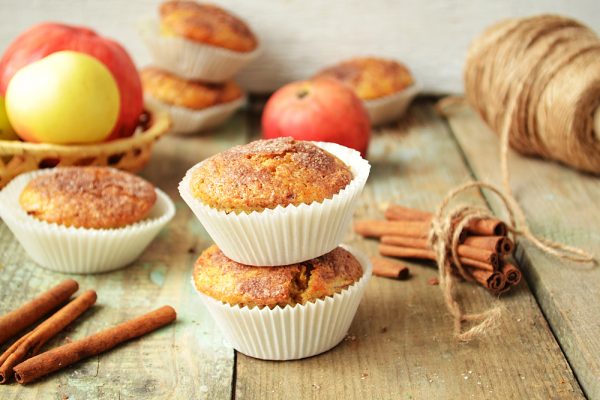 | | |
| --- | --- |
| | |
Preheat oven to 400 degrees F. In a bowl, combine flours, cinnamon, baking  powder, baking soda and salt.

In another bowl combine the buttermilk, bran flakes, wheat germ, brown sugar, oil and egg. Mix thoroughly with a wire whisk.

Stir wet mixture into the flour mixture by hand until just moistened. Batter will  still have lumps. (Do not over mix as this will cause muffins to be dense)

Stir in the apples and walnuts.

Spoon into a greased muffin pan until cups are nearly full.

Bake for 15­20 minutes until a wooden toothpick inserted in the center comes out  clean

Serve with purchased applebutter and/or jam.