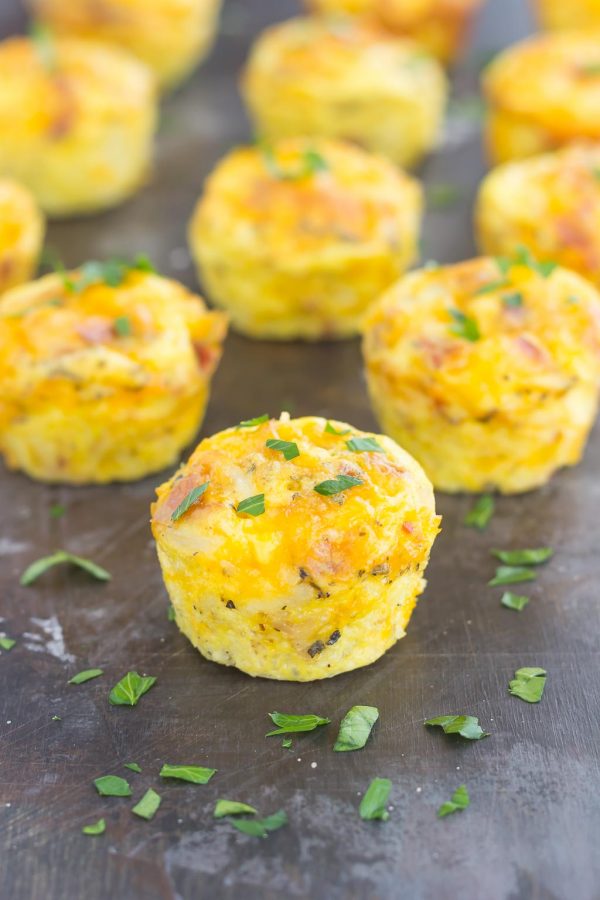 | | |
| --- | --- |
| | |
Preheat oven to 450°F. Generously coat a 12-cup muffin tin with cooking spray.

Place hash browns in a kitchen towel. Working over the sink, squeeze and wring out as much water as possible. Transfer the squeezed hash browns to a large bowl and stir in oil and 1/8 teaspoon each salt and pepper. Divide the mixture among the muffin cups, pressing it into the bottom and up the sides of each cup to form a crust. (There should be a solid layer in the bottom of the cup, but it's OK if the hash browns don't go completely up the sides.) Generously coat the hash browns with cooking spray.

Bake the hash-brown nests until golden brown on the bottom and edges, 35 to 45 minutes.

Whisk eggs, milk and the remaining 1/8 teaspoon each salt and pepper in a medium bowl. Divide sausage, cheese, bell pepper and onion among the baked hash-brown cups and top with the egg mixture (about 2 tablespoons per cup).

Bake until the egg mixture is set, 8 to 10 minutes. Let cool in the pan for 5 minutes. Run a butter knife around the edges of each cup a few times to loosen completely, then use the knife to lift them out of the tin.