April 23, 2022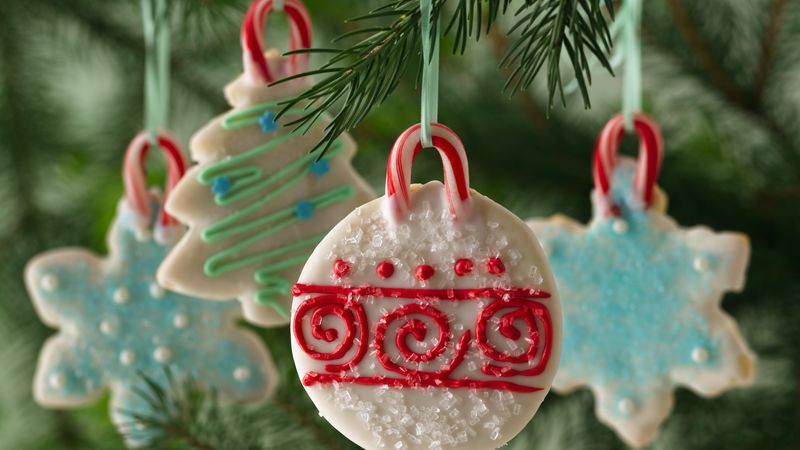 December 15, 2021
The holidays are a time to reconnect with family and friends, but they also can present seasonal safety hazards. Here are some tips to help you keep your home safe this holiday season.
Holiday decorating tips
Hospital emergency rooms treat thousands of people annually who are injured from falls involving holiday decorations. Half of those injuries are associated with falls, and some could involve extension cords. Here are some tips to make your holiday decorating safer:
• Never use furniture as a ladder.
• Follow the 1-to-4 rule for extension ladders: for every four feet the ladder rises, move the base out one foot from the structure.
• Always keep three points of contact on the ladder: two hands and one foot, or two feet and one hand.
• Inspect the ladder for any damage prior to using it.
• Use the right ladder for the task at hand.
Electrical safety tips
Between 2015 and 2019, the National Fire Protection Association (NFPA) indicates an average of 160 home fires, per year, started with Christmas trees. Those fires resulted in an annual average of two deaths, 12 injuries and over $10 million in property damage.
•  Avoid electrical fires by purchasing lights from reputable retailers and only those approved by nationally recognized testing labs like UL, Intertek or CSA.
• Inspect both indoor and outdoor lights for broken sockets, frayed wired and loose connections.
• Don't overload outlets with too many electrical devices — this could cause a fire.
• Review Holiday Fire Safety Tips for more information and Christmas safety tips.
Fire prevention tips
Being aware of fire safety tips can have a big impact in helping to keep your home safe while you are decorating during the holidays.
Even with all those Christmas tree fires, cooking equipment is the leading cause of home fires and injuries. According to the NFPA, many fires occur on Thanksgiving and Christmas day. Here are some holiday fire safety tips:
• Avoid using candles if possible. Consider using battery-operated ones.
• Mantels are beautiful when covered with stockings and greenery. But these items are flammable. If you use your fireplace frequently, consider hanging these decorations somewhere else.
• Be sure to check the Christmas tree — make sure it has plenty of water and it isn't near heat sources.
• When cooking, pay close attention to what you're doing and your surroundings.
• Keep a fire extinguisher close by.
• Be sure you have smoke detectors at least 10 feet from your stove, and test them monthly.
• Educate yourself on kitchen safety.
Holiday shopping safety tips
Extra precautions need to be taken when shopping during the holiday season. Here are a few things to keep in mind.
• Always park in well-lit areas.
• Don't leave purchased gifts in plain view — lock them in your trunk.
• Avoid carrying large amounts of cash.
• Only bring credit cards you plan to use.
• Check your bank statements regularly during the season to spot suspicious activity.
Travel safety tips
We have a few tips for your holiday travels.
• Avoid aggressive and angry driving.
• Adjust following distance and speed in snowy or icy conditions.
• Designate a sober driver or arrange for a cab ahead of time if you plan to drink at holiday gatherings.
Cooking and dining safety tips
Just a few simple tips to keep the kitchen safer during the holidays include:
• Always have a cook in the kitchen.
• Don't leave stove burners or the oven unattended.
• Occupy the kids away from the kitchen — too many hot appliances and dangerous utensils.
• Keep prepared foods away from raw meat, poultry, seafood and eggs.
• Cook food thoroughly, using a food thermometer to determine doneness.
• Internal food temperature should be 140 degrees Fahrenheit or above.
• Refrigerate food within two hours at 40 degrees Fahrenheit or below.
• Ditch leftovers after 4 days.
Preventing accidental poisoning and choking
The risk of poisoning also increases during the holiday period, resulting not only from common household items, but also carbon monoxide (CO). Here are more tips:
• Be sure your child doesn't have access to dangerous plants. Mistletoe, holly berries and Jerusalem cherries can be poisonous if consumed in large amounts.
• Those small button batteries found in toys, remotes and the like, are VERY dangerous so make sure children don't swallow them.
• Tiny magnets are also dangerous if swallowed.
• Install safe and certified carbon monoxide detectors.
Source https://www.statefarm.com/simple-insights/residence/simple-holiday-safety-tips