September 5, 2021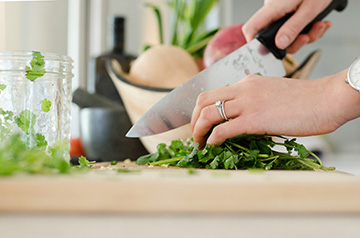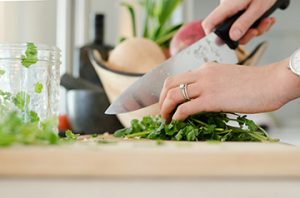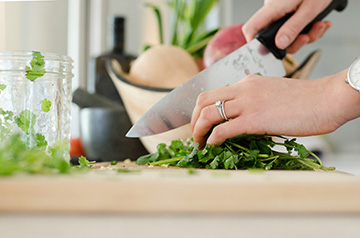 Whether you want to lose weight or simply want to eat healthier, you need to control what you eat and the ingredients in that food. That means you need to make more meals at home. It sounds hard at first, especially if you're like most people. People who are alone or married, where both spouses work, often find that at the end of the day, you may be too tired to cook. One way to avoid that is to do meal planning and prep when it's convenient, on your days off work.
Planning your meals ahead has several benefits.
When you plan meals a week in advance, shop all at once and cook on your days off, you'll reap the benefits of having meals throughout the week that you can heat and serve. It's faster than sitting in line at the drive-through window. When you cook several meals at once, you can use many of the ingredients for more than one meal, such as the cooked meat or sliced vegetables. You'll save money and also control the ingredients in your food. Not only that, it can help you learn tips and tricks that will help you find the healthiest meals when you eat out.
Controlling your ingredients means using spices, herbs and vegetables to help boost your health.
Food can be medicine and so can herbs and spices. If you suffer from inflammation, there are various nutrients in food that help reduce inflammation, which improves health and can help bring relief to achy joints. Chronic inflammation can be a precursor for many diseases, such as Alzheimer's, inflammatory bowel disease, heart disease, obesity and arthritis. Inflammation can even cause premature aging. An diet filled with anti-inflammatories like chickpeas, beans, whole grains, fatty fish and fresh herbs, such as turmeric, cinnamon and chili flakes contain antioxidants, while making each meal delicious.
One big problem with cooking at home is clean-up.
No matter whether you love cooking or hate it, nobody loves clean-up. That's where cooking all your meals at once can be a big benefit. You can use the same pan for several ingredients. Are you sauteing onions, use that same pan to sauté kale. It can even add more flavor. Cook several meals at once in your oven and use your ingredients, such as baked chicken for several meals, such as a baked chicken main dish, Caesar chicken salad and a chicken Buddha bowl.
Meal planning and prep can help you learn portion size. Packing each meal with the proper portions provides both a health benefit and a learning experience that can guide you no matter where you eat.
If you're doing meal planning and precooking, make sure you do the grocery shopping for the week all at once. Eat before you shop or you may end up with a cartful of snacks.
Plan your meals around sales to save even more. First, you'll save money on take out food. You also can plan meals that use the ingredients for several meals, wasting nothing, you can plan your meals around sales.
You can take advantage of the in-season fruits and vegetables, which can mean more nutrients, especially when it's locally grown. When you cook at home, the whole family can be involved, helping children to appreciate healthy food even more.
For more information, contact us today at Travel Trim