August 25, 2021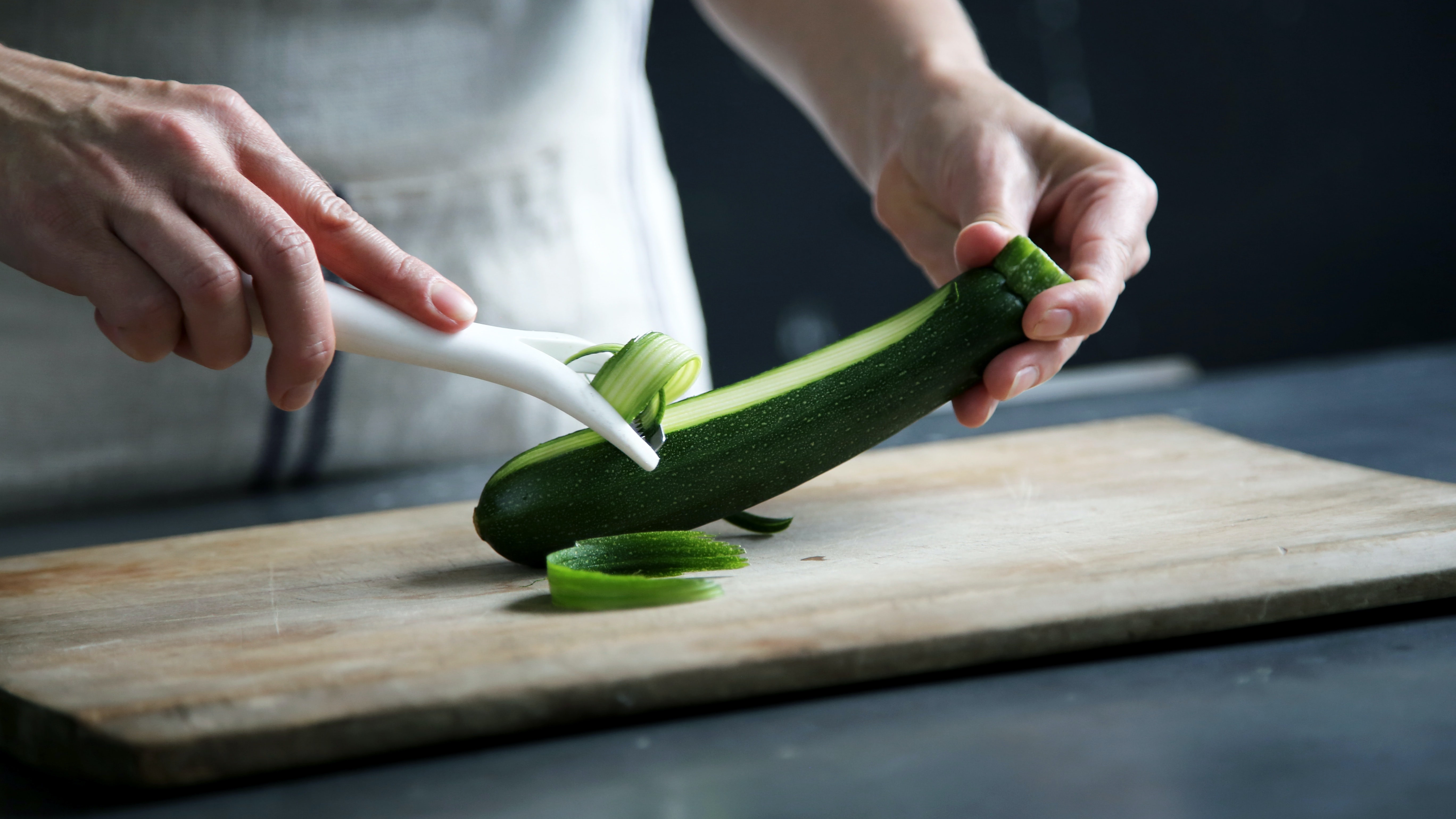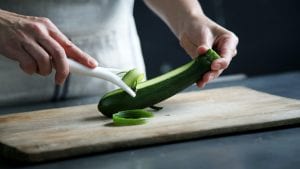 The latest craze to increase the amount of vegetables on your plate comes in the form of fried zucchini spaghetti. Gwyneth Paltrow made this dish popular While it's not the healthiest of options, particularly when you compare it to others like spaghetti squash or tomato salads, it is delicious and better than other filling dishes you might serve. It combines zucchini, a semi-hard provolone and Parmigiano-Reggiano cheese, garlic, basil, extra virgin olive oil and salt and pepper to taste.
How do you make it?
You start by thinly slicing 2 medium zucchini. Then heat olive oil in a pan and fry the zucchini slices a small amount at a time. Drain the browned zucchini on a paper towel covered paper plate to get rid of excess oil. When all finished lightly salt and sprinkle with a few basil leaves you tore by hand. Use your discretion on how much you want. Some people love basil, while others barely tolerate it.
Put six ounces of spaghetti in a pot of boiling water to cook.
Use the package directions to cook to al dente. As it cooks, heat a tablespoon of extra-virgin olive oil in a pan to saute a clove of slightly mashed garlic, then remove the garlic from the pan and put the zucchini in the garlic flavored oil adding a fourth to a half cup of water to replump the zucchini. Keep a little zucchini back as garnish. Mix in the spaghetti, pasta and a cup of grated provolone cheese and more basil torn by hand. Mix for a minute or more as the cheese melts and becomes a creamy sauce for the pasta. Top with the reserved zucchini, pepper and a tablespoon of grated cheese Parmigiano-Reggiano cheese.
While that popular recipe is one way to increase veggie consumption, it's not necessarily the world's healthiest.
It's not bad for you, but what about other options that are healthier? How about baking a half of spaghetti squash face down in an oven and using its strings instead of spaghetti? Instead of frying the zucchini, you could bake it. Use whole grain spaghetti or spaghetti squash instead of regular pasta. While the dish is definitely yummy, why not use zucchini noodles instead. They're called zoodles. If you don't have a spiralizer, use a potato peeler.
You can also make noodles from turnips, sweet potatoes carrots, kohlrabi and broccoli stems, although it does change the flavor, especially with stronger tasting veggies like broccoli.
One of my favorite vegetables for weight loss and versatility is spaghetti squash. You can bake the squash, shred it and use it as noodles, topping it with pesto, pine nuts and Parmesan for a great low carb meal.
Slice zucchini to make lasagna noodles to create a delicious, healthy dish that's high in B and C vitamins. To keep it from getting soggy, salt the strips, letting it sit for 15 minutes to allow it to sweat and pat it dry before layering.
If you really have to hide the veggies, chop them in small pieces and add them to a meatloaf or throw some cauliflower florets in a blender and use as a rice substitute.
For more information, contact us today at Travel Trim