Provide high-quality care,
on-the-go, with technology you can count on
Streamline medical care, outside of a traditional clinic or office, by harnessing the power of streamlined technology. Pop-up health clinics, traveling nurses, and on-site corporate clinics are just a few examples of professionals serving in the Population Health industry that are often left without supportive technology to manage the patients' well-being. TravelTrim's™ FitForward™ University and app are designed to elevate their toolbox, by providing a corporate wellness solution to groups.
FEATURES:
Customizable online platform: organization's logo, colors and overall aesthetic
FitForward™ University e-learning: health and well-being learning modules
Trackable reporting and challenges
Customized content: recipes, workouts, and trails and parks

Portal for distributing news and upcoming events to engaged patients.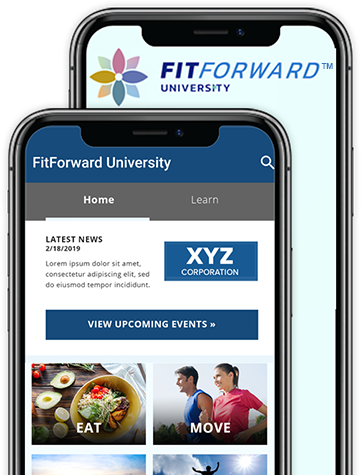 Ready to Get Started? Sign Up Today For a
FREE CONSULTATION CALL