YOUR COMPLETE END-TO-END SOLUTION
READY TO USE
GROW YOUR FITNESS BUSINESS
Health and Wellness Site Branded with Your Logo
What's included:
» Your customized latest news & events per corporate client
» Nutrition, recipes, & workouts (add your own or use our default)
» The TravelTrim™ 

 program
» Your own products & services
» A visual trails & parks locator
» Nutrition and recipe posts, recipes, and workouts (add your own or use our default)
---
TravelTrim University™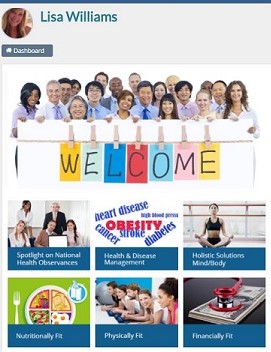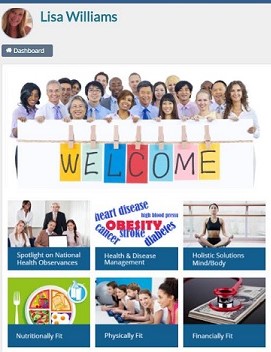 Complete learning center focusing on preventative health care, financial health, exercise & physical therapy, mind/body, nutrition, and national health observances. Each course can be tracked and reported to your corporate client.
TravelTrim™ has the answer to your corporate wellness education needs. We provide your client's employees with preventative health care education. Healthy diets and exercise can prevent many of American's health issues. Awareness and preventative are key! Our TravelTrim University™ courses and programs are developed by subject matter experts including physicians, dietitians, certified personal trainers, and mind/body experts.
Exercise Courses:

 » Give your employees their very own Virtual Personal Trainer. This course includes training using an exercise tube as well as exercises that do not require equipment.


 » Gain access to e-learning courses that walk you through healthy eating programs and exercise programs. The exercises include live video demonstrations as well as hard copy photos.
Course Samples:
Exercise/Other

Body Mechanics
Stress Management
In the Gym 101
Abs Rocks

Health

Diabetes
Heart Disease
Colon Cancer
Healthy Seniors

Nutrition

Reading Food Labels
Healthy Eating for Adults
Healthy Eating for Seniors
Innovative Solutions for Corporate Employers:
We come to you with customized programs helping your employees balance busy schedules with healthy eating, fitness and other healthy lifestyle choices.
We offer a variety of on-site services as well as online solutions to ensure our customers get the best value possible for their employees.
Some of our on-site and online services include a branded corporate wellness site, group fitness classes, personal training, weight management programs, e-learning, and so much more!
... IMPROVE YOUR COMPANY'S BOTTOM LINE!
Ready to Discuss Your Needs?
– Connect with our top corporate wellness expert today! –