FITFORWARD FOR KIDS™ KIT
FitFoward for Kids™ is a fun gymsack with activity items that takes your kids on a journey to eat healtier, move and have fun!
Eating healthy and exercising are important elements in life. But, it can be difficult to know what to eat and how to exercise especially when we're stuck at home.
What kids choose to eat today and learning the right habits directly impacts their lives today and in the future.
FitForward for Kids is a fun way to learn these important habits.
WITH FITFORWARD FOR KIDS,
YOU'LL GAIN ACCESS TO GREAT RESOURCES LIKE:
  Healthy Recipes and Snack
  Goal setting and rewards
  Exercise Games and Healthy Activities
  Quick Reference for safe exercises
  Online learning tools available via the FitForward app and platform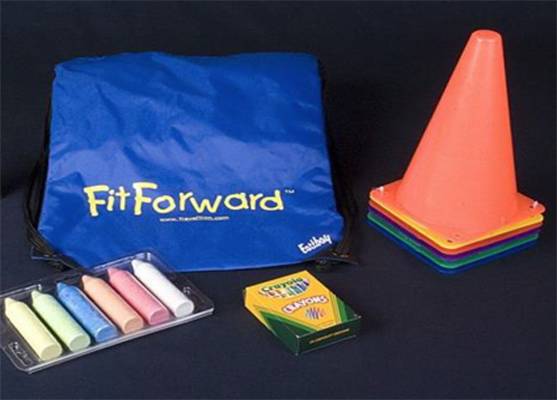 WHO THIS KIT IS FOR:
FitFoward for Kids ™ is Perfect for parents, grandparents, schools, and other loved ones who are looking to make a positive impact on the health and activity of their children.
Whether you're a working parent, stay at home parent, the FitFoward for Kids™ kids has plenty of activities to get your kids moving.
Get Your FitFoward For Kids"' Kit Now! »

Today: Only $$34.97!*
Regular Price: $69.99… (50%+ Off!) / 'Plus tax and shipping
HEAR WHAT OTHERS HAVE SAID ABOUT OUR PAST CHALLENGES:
46 It helped me be more aware of the food I eat, and that it's important to get heart rate up through daily exercise."

---

I enjoyed the information and bringing awareness. And really liked the option of offering recipes."

---

Very motivating and encouraging to try harder to do the right thing for my health. I specifically like the question to ask…'will this food improve my health or damage my health?"

---

All of the information was informative. It really makes you access your dedication to making your body and mind better… Thank you all for these challenges!!"

---

46 I have lost weight by eating clean and plan to continue this change in my eating habits."

 100% SAID THEY LEARNED SOMETHING NEW DURING THIS CHALLENGE.

100% SAID THIS CHALLENGE WAS HELPFUL TO THEM.
Get Your FitFoward For Kids"' Kit Now! »

Today: Only $$34.97!*
Regular Price: $69.99… (50%+ Off!) / 'Plus tax and shipping
CLICK HERE TO GET THE FITFOWARD FOR KIDS' BY TRAVELTRIM AT A DISCOUNTED PRICE WHILE IT'S STILL AVAILABLE…