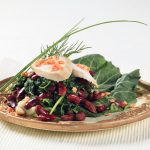 By Stephanie Kinturi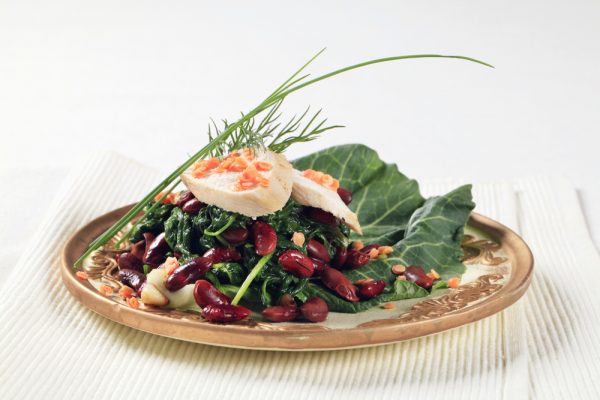 | | |
| --- | --- |
| | |
Combine first 6 salad ingredients in a large bowl and set aside. Toss bread cubes in olive oil and sprinkle with salt until coated in a separate bowl. Transfer to a  non­stick cooking sheet and place into a 375 degree preheated oven for 15  minutes or until crispy and golden brown.

While croutons are cooking, make the salad dressing by combining all ingredients and stirring briskly with a wire whisk.

Remove croutons from oven and add to salad while hot. Pour dressing over  croutons to coat and fold into salad. Serve immediately.
*Salad is best when eaten promptly before croutons get soggy, so if making ahead, add
croutons and dressing last.