Work Safety Topics
Nearly 13,000 American workers suffer an injury every day; each is preventable. Injury should 
never be a cost of doing business
. Here are some of the workplace safety topics NSC is focusing on.
Adults need seven to nine hours of sleep each day to reach peak performance, but nearly one-third report averaging less than six hours. The effects of fatigue are far-reaching and can have an adverse impact in all areas of our lives.
·         Safety performance decreases as employees become tired
·         You are three times more likely to be in a car crash if you are fatigued
·         Chronic sleep-deprivation causes depression, obesity, cardiovascular disease and other illnesses
Drug use at work is a safety topic that is gaining attention. Lost time, job turnover, re-training and healthcare costs are three of the primary implications of drug use regularly confronted by employers. The typical worker with a substance use disorder misses about two work weeks (10.5 days) for illness, injury or reasons other than vacations and holidays.
·         Workers with substance use disorders miss 50% more days than their peers, averaging 14.8 days a year
·         Workers with pain medication use disorders miss nearly three times as many days – 29 days
·         Workers in recovery who report receiving substance use treatment miss the fewest days of any group – 9.5
Many employers have adopted safe driving policies that include bans on cell phone while driving and on the job. NSC has created a Safe Driving Kit with materials to build leadership support for a cell phone policy and tools to communicate with employees.
Every year, 2 million American workers report having been victims of workplace violence. This violence fits into four categories: criminal intent, customer/client, worker-on-worker and personal relationship (most involving women).
The deadliest situations involve an active shooter. 
Every organization needs to address workplace violence through policy, training and the development of emergency action plans. While there is no way to predict an attack, you can be aware of warning signals that might signal future violence.
You might be surprised to learn that falls account for the third-highest total unintentional deaths every year in the United States. Fatalities as a result of falls are surpassed only by poisoning (including deaths from drugs and medicines) and motor vehicle crashes.
Fall safety should be a top priority. Construction workers are at the most risk for fatal falls from height, but falls can happen anywhere, and it is important to recognize potential hazards, both on the job and off. Plan ahead and use the right equipment.
Overexertion causes 35% of all work-related injuries and is the No. 1 reason for lost work days. Regular exercise, stretching and strength training can prevent injury. Likewise, ergonomic assessments can ward off ergonomics injuries, often caused by excessive lifting, lowering, pushing, pulling, reaching or stretching.
While employers are responsible for providing a safe work environment, employees can take steps to protect themselves at work. Paying attention is vitally important for those operating machinery as well as those working around power tools and motor vehicles.
Source https://www.nsc.org/work-safety/safety-topics
---
Cancers
Each year, over 700,000 men are diagnosed with cancer and nearly 300,000 die from the disease. During the course of a lifetime half of all men will get cancer at least once, and 1 in 3 women will get the disease. Cancer can strike anyone, at any age, but the majority of cases happen to people 55 and over. 
The saddest part about all of this is that most of these cancers and deaths are preventable. At least one-third of cancer deaths are caused by smoking, and another one-third may be caused by poor diet and/or lack of exercise. The 2 keys to beating cancer are early detection and reducing risk. 
The following are common types of cancers found in men. Browse through each type to find out information such as symptoms, treatment options and prevention tips for each condition/disease. 
BREAST CANCER
GASTRIC CANCER (STOMACH CANCER)
PROSTATE CANCER
TESTICULAR CANCER
Prostate cancer is the leading cancer for men in the US. It is followed by lung cancer and then colorectal cancer. The fourth most common cancer is race-dependent: bladder cancer for Caucasian men, cancer of the mouth and throat for African American men, kidney/renal cancer for American Indian/ Alaska Native males and Hispanic males and stomach cancer for Asian/Pacific Island men.
RISK FACTORS
If any of the following are true, you are at risk of developing cancer. It is important that you start having conversations with your healthcare provider about your risk.
You smoke (cigarettes, pipes, or cigars) or chew tobacco

You drink more than two alcoholic drinks per day

You have a family history of cancer

You have had cancer in the past

You are 55 or older

You get little or no exercise

You eat a high-fat, low-fiber diet

You are African-American 
EARLY DETECTION
You can't detect cancers if you don't know what to look for. Below are a number of symptoms that could be indicators. Many of them could be caused by other conditions, but you should notify your healthcare provider if you notice anything unusual or abnormal.
Lumps that you can feel through the skin

Sores that don't heal

Changes in the size, color, or texture of a wart or mole

Blood in the urine, stool, or saliva

A cough, sore throat, hoarseness, or trouble swallowing that won't go away

Persistent back ache

Unexpected weight loss

Unexplained pain

Pressure or tenderness in the chest

Unusual bleeding

Chronic nausea or gas

Fever that lasts more than a few days 
PREVENTING CANCER
Even with early detection and knowledge of the risk factors, there's no way to guarantee that you'll never get cancer. But there are a number of steps you can take that will go a long way toward minimizing your chances:
Don't smoke

. Smoking causes 90% of lung cancers and greatly increases the risk of cancers of the mouth, kidney, bladder, pancreas and esophagus.

Limit alcohol

 to two drinks a day maximum.

Limit your exposure to sunlight

. A little bit of exposure will stimulate your body to produce vitamin D, which researchers think may reduce the risk of a number of cancers. But too much can cause skin cancer. Between 10 am and 3 pm—the hottest part of the day—try to stay indoors as much as possible. When you do go out, always wear sunscreen with SPF (sunscreen protection factor) 25 or greater. If you don't have sunscreen, wear a hat or stay in the shade as much as possible. Having fair skin or having had severe sunburn in childhood greatly increases the risk of developing skin cancer.

Eat a low-fat, high fiber diet

 with lots of fruits, vegetables, and whole grains. High-fat, low-fiber diets are at least partly responsible for most colorectal cancers. They also increase the risk of pancreatic and bladder cancers.

Limit foods that are smoked, salted, pickled, or high in nitrates

 (such as hot dogs and luncheon meats). These foods are associated with increased risk of stomach cancer.

Limit your exposure to PVCs

 (poly vinyl chloride), tar and creosote (a dark brown or black flammable tar deposited from wood smoke on chimney walls). These are linked with a number of cancers, including cancer of the liver and skin.

Spend some time getting to know yourself and your body

. See your healthcare provider if you notice any significant changes.

Get screened

 as 

recommended

. These tests are designed to detect certain types of cancer (such as colon, bladder, kidney, 

testicles

, 

prostate

) in their earliest stages. Caught early, these cancers can be treated successfully.

Take aspirin

. Some recent research indicates that people who took aspirin 16+ times a month were 40% less likely to get cancer of the esophagus, stomach, rectum, or colon than those who didn't take aspirin at all. 
CANCER'S AFFECT ON SEXUAL HEALTH
Sex is an important part of life. Cancer and its various treatments can have an impact on your sexual health, whether you are a man or a woman. These changes can affect people physically and emotionally, decreasing interest in sexual activity as well as self-confidence. Yet patients and healthcare providers often don't talk about how cancer treatment will affect a person's sex life and mental health. Fears about erections can sometimes lead to problems. Instead of letting go and feeling excited, a man may be worried about how well he does and his fear of failure can make him fail. Erectile problems caused by anxiety and stress are more common in young healthy men.
Learn about the treatments you will be receiving and ask questions of your healthcare provider:
When will it be OK to have sex?

Are there any types of sex I should avoid?

What safety measures do I need to take, and for how long?

What birth control is best for me and how long should I use it?

How might each treatment affect my sex life?
Remember that there is no right or wrong way to have sex. Sometimes couples feel cheated if both partners cannot reach orgasm through sex as they've always done. But during cancer treatment, there may be times when that kind of sex is not possible. Some couples believe that sex should happen on the spur of the moment, with no planning. But sometimes when you are dealing with a cancer-related symptom or treatment side effect, it is impossible for it to happen like it did in the past. It is important to have open and honest conversations with your partner throughout this time to make sure your feelings are expressed. If one person has a sex problem, it affects both of you, so making your partner part of finding the solution will bring you closer together.
CANCER TREATMENTS AFFECT ON SEXUAL HEALTH
Surgery. Certain operations can cause more sexual problems than others. An example is when a man has had pelvic organs removed (i.e. bladder, prostate, rectum, etc) he may not regain full erectile function. Men who had successful erections prior to cancer surgery are far more likely to regain the success than men who previously had problems. Surgery may result in loss of arterial blood flow, potentially restricting blood flow to the penis or causing nerve damage.
Radiation. Radiation treatments that are directed to the lower abdomen cancers can cause erectile issues because of the damage to the vessels carrying blood to the penis. The potential of interior scar formation is likely as treated areas heal, and therefore blood vessel walls won't be as elastic as before, preventing adequate blood rush creating a firm erection. Radiation may harm the nerves that control erection and some men may produce less testosterone post treatment. Testosterone levels may increase within 6 months after radiation, and we recommend speaking with your provider to see if further hormone therapy is beneficial. (Men with prostate cancer should not take testosterone, since it may make prostate cancer cells grow faster.)
Chemotherapy. Many men undergoing chemotherapy treatment see no change in erectile function. However, erections and desire may temporarily drop immediately following chemo treatments. In some cases, testosterone treatment may be prescribed to regain desire and erections.
Hormone Treatment. In the case of metastasized prostate cancer, treatment may include balancing a man's hormone levels. Hormone treatment or hormone therapy starves the cancer cells of testosterone and this helps slow the cancer's growth. Blocking testosterone can be done by:
Using drugs to keep the man from making testosterone

Using drugs that block the body from using testosterone

Removing a man's testicles (called orchiectomy)
Decrease desire for sexual activity is a common problem man undergoing hormone treatment experience. Hormone treatment may also cause physical changes in appearance, such as losing muscle mass, weight gain, or increase in breast tissue. Discuss your concerns about side effects with your healthcare provider, because there may be ways to prevent or limit some of these effects.
Many problems men have after cancer treatment don't typically last long, and as a man begins to feel more in control of his body, there will be an increase in self-confidence and sexual desire improves. In other cases, some cancer treatments may cause a life-long change, and it's difficult to know what will happen. Keeping open communication with your healthcare providers will help to jointly find the cause of issues and seek treatment to fix them!
---
Cardiovascular Health
Cardiovascular Disease (CVD) is a general term that includes many different conditions affecting the heart and blood vessels. According to the American Heart Association, over 39 million American men (1 in 3) suffer from one or more of these conditions, and every year just under half a million of them die of cardiovascular disease (1 in 4 men)—that's more than cancer and diabetes combined. Approximately 392,000 men and 419,000 women die from cardiovascular disease each year. CVD is also a major cause of disability and decreases the quality of life for millions of people.
Heart disease is a term that may be used to describe any disorder of a person's cardiovascular system which affects their heart's ability to function. Other names for heart disease include: 'coronary heart disease (CHD)', 'cardiovascular disease', or, 'coronary artery disease'. Heart disease causes congestive heart failure, angina pectoris, heart attack, ischemia, and sudden cardiac arrest. Atherosclerosis is the most common form of heart disease, and is the result of continued narrowing of a person's blood vessels which supply both blood and oxygen to their heart.
Heart disease is the most common cause of death for men in the U.S. A healthy diet and lifestyle are the most common contributors to good cardiovascular health.  Other conditions you may experience as you age include diabetes and high blood pressure. Modest changes to your diet can help to reduce your risk of developing these diseases.
Because CVD interferes with your heart's ability to pump blood through your body, it can keep you from enjoying all of your days normal activities; working, time with friends and family, playing with your children or grandchildren, climbing stairs and even having sex.
GENERAL RISK FACTORS
Even if you don't have cardiovascular disease now, you may have one or more habits or conditions that could increase the chance that you'll develop it.
Look at the list of statements below. If any of them are true about you, make an appointment to see your healthcare provider today. Just one "Yes" answer means you are at risk. Two "Yes" answers quadruples your risk. Three "Yes" answers increases your risk by 10 times:
I'm 45 or older. (Your risk of developing cardiovascular disease doubles each decade.)

An immediate family member (father, mother, brother, sister) was diagnosed with 

high blood pressure

 or some other kind of heart condition before age 55.

I'm African American.

I get little or no exercise.

I'm overweight or 

obese

.

I eat a lot of salty foods and/or I add salt to what I'm eating.

My 

cholesterol

 is high. .

I smoke. (If you do, you are two to four times more likely to develop heart disease than a nonsmoker.)

I have 

high blood pressure

.

I use recreational drugs, such as cocaine.

I'm under a lot of 

stress

 (at work and/or at home).

I drink more than two alcoholic drinks every day.

I drink a lot of coffee (not decaf) or other caffeinated beverages.

I have 

diabetes

. (More than 80% of people with diabetes die of some kind of CVD.)

I'm taking prescription medications that affect blood pressure.
This includes Ritalin (drugs for Attention Deficit Disorder), steroids, migraine medications, any over-the-counter drugs that contain the ingredient pseudoephedrine, and any medication that contains stimulants such as caffeine.
YOUR PARTNER: WOMEN AND CARDIOVASCULAR DISEASE
Many people consider cardiovascular disease as a "man's disease," but just as many women as men die from it each year. In fact, it's the number one killer of women in the United States and is a leading cause of disability. Like men, a woman's risk of getting heart disease increases as she gets older— especially after menopause. But it's important to keep in mind that women of any age can get heart disease.
Both males and females often have the "classic" heart attack symptoms: tightness in the chest, arm pain, and shortness of breath, women are more likely to also complain of nausea, fatigue, indigestion, cold sweats, and dizziness. If your partner has any signs of a heart attack, make sure you call 9-1-1 right away—do not wait for her to do it on her own.
According to an American Heart Association survey, only about half of women indicated they would call 9-1-1 if they thought they were having a heart attack. If you wait too long to call for help, by the time you reach the hospital and have the necessary tests, it may be too late for treatment to prevent permanent heart damage. Prevention is important because two-thirds of women who have a heart attack never fully recover. The risk factors for cardiovascular disease in women are the same as they are for men;  age, obesity, smoking, excessive alcohol intake, lack of physical activity, high blood pressure, and diabetes. The best way for your partner to prevent cardiovascular diseases is by practicing  healthy lifestyle habits. When it comes to strokes , men and women have slightly different symptoms.
A woman suffering a stroke may experience:
Sudden face and limb pain

Sudden hiccups

Sudden nausea

Sudden general weakness

Sudden chest pain

Sudden shortness of breath

Sudden palpitations
HEART DISEASE AND SEXUAL HEALTH
Sexual intercourse is good for your heart because it relieves stress and boosts the immune system. Sexual intercourse is another form of physical activity, similar to a 20 minute brisk walk.
There could be some implications with certain cardiovascular drugs used to treat heart conditions. Diuretics and beta-blockers, have been known to cause erectile dysfunction (ED) in men. This should not be a concern if your healthcare providers are all working together to get you the best treatment combinations.
 Nutritional tips for High Blood Pressure and Cardiovascular Disease
Eat at least three ounces of whole grain cereals such as whole wheat, oats and brown rice per day. Whole grains provide abundant amounts of antioxidants, vitamins, minerals and fiber, which are 

heart healthy

.

Eat plenty of fruits and vegetables. They are rich in antioxidants and vitamins, which reduce the risk of developing 

high blood pressure

 and heart diseases.

Limit your sodium intake to 2300 mg/day. Too much sodium can cause high blood pressure.

Use less oil, margarine, mayonnaise and salad dressings.

When using oils choose olive, canola or nut which contain mono-unsaturated fats. Avoid saturated fats such as bacon fat, cream cheese, lard, coconut oil or chocolate.

Low-fat or reduced fat dairy products will help to reduce your 

cholesterol 

levels. Too much cholesterol can lead to heart disease.

When snacking, choose pretzels, popcorn or rice cakes instead of cookies, chips and cakes.
Source http://www.menshealthresourcecenter.com/cardiovascular-health/
---
The symptoms of Alzheimer's disease worsen over time, although the rate at which the disease progresses varies. On average, a person with Alzheimer's lives four to eight years after diagnosis, but can live as long as 20 years, depending on other factors.
Changes in the brain related to Alzheimer's begin years before any signs of the disease. This time period, which can last for years, is referred to as preclinical Alzheimer's disease.
The stages below provide an overall idea of how abilities change once symptoms appear and should only be used as a general guide. (Dementia is a general term to describe the symptoms of mental decline that accompany Alzheimer's and other brain diseases.) The stages are separated into three categories: mild Alzheimer's disease, moderate Alzheimer's disease and severe Alzheimer's disease. Be aware that it may be difficult to place a person with Alzheimer's in a specific stage as stages may overlap.
Mild Alzheimer's disease (early stage)
In the early stage of Alzheimer's, a person may function independently. He or she may still drive, work and be part of social activities. Despite this, the person may feel as if he or she is having memory lapses, such as forgetting familiar words or the location of everyday objects.
Friends, family or others close to the individual begin to notice difficulties. During a detailed medical interview, doctors may be able to detect problems in memory or concentration. Common difficulties include:
Problems coming up with the right word or name
Trouble remembering names when introduced to new people
Challenges performing tasks in social or work settings.
Forgetting material that one has just read
Losing or misplacing a valuable object
Increasing trouble with planning or organizing
Moderate Alzheimer's disease (middle stage)
Moderate Alzheimer's is typically the longest stage and can last for many years. As the disease progresses, the person with Alzheimer's will require a greater level of care. During the moderate stage of Alzheimer's, the dementia symptoms are more pronounced. A person may have greater difficulty performing tasks, such as paying bills, but they may still remember significant details about their life.
You may notice the person with Alzheimer's confusing words, getting frustrated or angry, or acting in unexpected ways, such as refusing to bathe. Damage to nerve cells in the brain can make it difficult to express thoughts and perform routine tasks.
At this point, symptoms will be noticeable to others and may include:
Forgetfulness of events or about one's own personal history
Feeling moody or withdrawn, especially in socially or mentally challenging situations
Being unable to recall their own address or telephone number or the high school or college from which they graduated
Confusion about where they are or what day it is
The need for help choosing proper clothing for the season or the occasion
Trouble controlling bladder and bowels in some individuals
Changes in sleep patterns, such as sleeping during the day and becoming restless at night
An increased risk of wandering and becoming lost
Personality and behavioral changes, including suspiciousness and delusions or compulsive, repetitive behavior like hand-wringing or tissue shredding
Learn more: 10 Signs of Alzheimer's Disease, Diagnosis, Diagnosed with Alzheimer's, Types of Dementia, Daily Care, Behaviors
Severe Alzheimer's disease (late stage)
In the final stage of this disease, dementia symptoms are severe. Individuals lose the ability to respond to their environment, to carry on a conversation and, eventually, to control movement. They may still say words or phrases, but communicating pain becomes difficult. As memory and cognitive skills continue to worsen, significant personality changes may take place and individuals need extensive help with daily activities. At this stage, individuals may:
Need round-the-clock assistance with daily activities and personal care
Lose awareness of recent experiences as well as of their surroundings
Experience changes in physical abilities, including the ability to walk, sit and, eventually, swallow
Have increasing difficulty communicating
Become vulnerable to infections, especially pneumonia
---
Memory loss that disrupts daily life may be a symptom of Alzheimer's or other dementia. Alzheimer's is a brain disease that causes a slow decline in memory, thinking and reasoning skills. There are 10 warning signs and symptoms. If you notice any of them, don't ignore them. Schedule an appointment with your doctor.
1
Memory loss that disrupts daily life
One of the most common signs of Alzheimer's disease, especially in the early stage, is forgetting recently learned information. Others include forgetting important dates or events, asking for the same information over and over, and increasingly needing to rely on memory aids (e.g., reminder notes or electronic devices) or family members for things they used to handle on their own.
What's a typical age-related change?
Sometimes forgetting names or appointments, but remembering them later.
2
Challenges in planning or solving problems
Some people may experience changes in their ability to develop and follow a plan or work with numbers. They may have trouble following a familiar recipe or keeping track of monthly bills. They may have difficulty concentrating and take much longer to do things than they did before.
What's a typical age-related change? 
Making occasional errors when balancing a checkbook.
3
Difficulty completing familiar tasks at home, at work or at leisure
People with Alzheimer's often find it hard to complete daily tasks. Sometimes, people may have trouble driving to a familiar location, managing a budget at work or remembering the rules of a favorite game.
What's a typical age-related change? 
Occasionally needing help to use the settings on a microwave or to record a television show.
4
Confusion with time or place
People with Alzheimer's can lose track of dates, seasons and the passage of time. They may have trouble understanding something if it is not happening immediately. Sometimes they may forget where they are or how they got there.
What's a typical age-related change? 
Getting confused about the day of the week but figuring it out later.
5
Trouble understanding visual images and spatial relationships
For some people, having vision problems is a sign of Alzheimer's. They may have difficulty reading, judging distance and determining color or contrast, which may cause problems with driving.
What's a typical age-related change? 
Vision changes related to cataracts.
6
New problems with words in speaking or writing
People with Alzheimer's may have trouble following or joining a conversation. They may stop in the middle of a conversation and have no idea how to continue or they may repeat themselves. They may struggle with vocabulary, have problems finding the right word or call things by the wrong name (e.g., calling a "watch" a "hand-clock").
What's a typical age-related change? 
Sometimes having trouble finding the right word.
7
Misplacing things and losing the ability to retrace steps
A person with Alzheimer's disease may put things in unusual places. They may lose things and be unable to go back over their steps to find them again. Sometimes, they may accuse others of stealing. This may occur more frequently over time.
What's a typical age-related change? 
Misplacing things from time to time and retracing steps to find them.
8
Decreased or poor judgment
People with Alzheimer's may experience changes in judgment or decision-making. For example, they may use poor judgment when dealing with money, giving large amounts to telemarketers. They may pay less attention to grooming or keeping themselves clean.
What's a typical age-related change? 
Making a bad decision once in a while.
9
Withdrawal from work or social activities
A person with Alzheimer's may start to remove themselves from hobbies, social activities, work projects or sports. They may have trouble keeping up with a favorite sports team or remembering how to complete a favorite hobby. They also may avoid being social because of the changes they have experienced.
What's a typical age-related change? 
Sometimes feeling weary of work, family and social obligations.
10
Changes in mood and personality
The mood and personalities of people with Alzheimer's can change. They can become confused, suspicious, depressed, fearful or anxious. They may be easily upset at home, at work, with friends or in places where they are out of their comfort zone
What's a typical age-related change? 
Developing very specific ways of doing things and becoming irritable when a routine is disrupted.
---
Myth 1: Memory loss is a natural part of aging.
Reality: As people age, it's normal to have occasional memory problems, such as forgetting the name of a person you've recently met. However, Alzheimer's is more than occasional memory loss. It's a disease that causes brain cells to malfunction and ultimately die. When this happens, an individual may forget the name of a longtime friend or what roads to take to return to a home they've lived in for decades.
It can be difficult to tell normal memory problems from memory problems that should be a cause for concern. The Alzheimer's Association has developed information to help you tell the difference. If you or someone you know has memory problems or other problems with thinking and learning that concern you, contact a physician. Sometimes the problems are caused by medication side effects, vitamin deficiencies or other conditions and can be reversed with treatment. The memory and thinking problems may also be caused by another type of dementia.
Myth 2: Alzheimer's disease is not fatal.
Reality: Alzheimer's disease has no survivors. It destroys brain cells and causes memory changes, erratic behaviors and loss of body functions. It slowly and painfully takes away a person's identity, ability to connect with others, think, eat, talk, walk and find his or her way home.
Myth 3: Only older people can get Alzheimer's.
Reality: Alzheimer's can strike people in their 30s, 40s and even 50s. This is called younger-onset Alzheimer's (also referred to as early onset). It is estimated that there are more than 5 million people living with Alzheimer's disease in the United States. This includes the over 5 million people age 65 and older and 200,000 people younger than age 65 with younger-onset Alzheimer's disease.
Myth 4: Drinking out of aluminum cans or cooking in aluminum pots and pans can lead to Alzheimer's disease.
Reality: During the 1960s and 1970s, aluminum emerged as a possible suspect in Alzheimer's. This suspicion led to concern about exposure to aluminum through everyday sources such as pots and pans, beverage cans, antacids and antiperspirants. Since then, studies have failed to confirm any role for aluminum in causing Alzheimer's. Experts today focus on other areas of research, and few believe that everyday sources of aluminum pose any threat.
Myth 5: Aspartame causes memory loss.
Reality: This artificial sweetener, marketed under such brand names as Nutrasweet® and Equal®, was approved by the U.S. Food and Drug Administration (FDA) for use in all foods and beverages in 1996. Since approval, concerns about aspartame's health effects have been raised.
According to the FDA, as of May 2006, the agency had not been presented with any scientific evidence that would lead to change its conclusions on the safety of aspartame for most people. The agency says its conclusions are based on more than 100 laboratory and clinical studies. 
Myth 6: Flu shots increase risk of Alzheimer's disease.
Reality: A theory linking flu shots to a greatly increased risk of Alzheimer's disease has been proposed by a U.S. doctor whose license was suspended by the South Carolina Board of Medical Examiners. Several mainstream studies link flu shots and other vaccinations to a reduced risk of Alzheimer's disease and overall better health.
Myth 7: Silver dental fillings increase risk of Alzheimer's disease.
Reality: According to the best available scientific evidence, there is no relationship between silver dental fillings and Alzheimer's. The concern that there could be a link arose because "silver" fillings are made of an amalgam (mixture) that typically contains about 50 percent mercury, 35 percent silver and 15 percent tin. Mercury is a heavy metal that, in certain forms, is known to be toxic to the brain and other organs.
Many scientists consider the studies below compelling evidence that dental amalgam is not a major risk factor for Alzheimer's. Public health agencies, including the FDA, the U.S. Public Health Service and the World Health Organization, endorse the continued use of amalgam as safe, strong, inexpensive material for dental restorations.
Myth 8: There are treatments available to stop the progression of Alzheimer's disease.
Reality: At this time, there is no treatment to cure, delay or stop the progression of Alzheimer's disease. FDA-approved drugs temporarily slow worsening of symptoms for about 6 to 12 months, on average, for about half of the individuals who take them.
Source https://www.alz.org/alzheimers-dementia/what-is-alzheimers/myths
---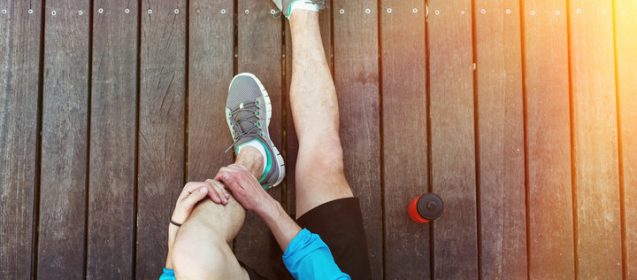 Ways to Be Active
The Physical Activity Guidelines for Americans recommends 30 minutes of physical activity a day for adults, 60 minutes for children, at least five days a week. Sound daunting? It's much easier than you think, regardless of your current activity level. There are plenty of ways to get moving and some may even surprise you! It's time to be active, get healthy, and have some fun!
Being active doesn't require joining a gym. Look for ways to increase your heart rate during your daily routine. Walk or cycle instead of taking the car or bus, or you can choose the stairs over the escalator or elevator. Try these ways to be active and start working towards your fitness goals to jumpstart or maintain a healthy lifestyle.
There are many health benefits to being active for people of all ages, backgrounds and abilities, but you should consult your physician before starting a new activity program. If you haven't been active in a while, start slowly and build up. Do what you can; some physical activity is better than none.
Different Types of Physical Activity
Aerobic activities can range from 60-85% of your maximum heart rate.
Aerobic activities make you breathe harder and your heart beat faster. Aerobic activities can be moderate or vigorous in their intensity levels, and range from 60-85% of your maximum heart rate. A general guide to use: For moderate activities you can talk, but you can't sing. With vigorous activities, you can only say a few words without stopping to catch your breath.
Muscle-strengthening activities make your muscles stronger.
Bone-strengthening activities make your bones stronger and are especially important for children and adolescents, as well as older adults.
Balance and stretching activities enhance physical stability and flexibility, which reduce the risk of injuries.
Add Extra Steps to Your Day
Walk the dog with the whole family.
Instead of calling friends, take a walk together to catch up.
Park your car as far away as possible so you have to walk a longer distance from your destination. Even better, walk or cycle to run errands in your community.
Walk up and down the field while watching your child(ren) play sports.
Get off the bus or subway one stop early and walk the rest of the way.
Replace a coffee break with an outdoor walk—or take the coffee with you on your walk.
Walk the golf course instead of using a cart.
Choose the stairs instead of the elevator or escalator.
Keep Moving at Home & In the Community
Keep a list of quick activities, like squats or stretches, near the remote so that you can be active during commercial breaks.
Wash the car.
Shovel snow, rake leaves, or do yard work.
Plant and care for a vegetable garden (then cook the vegetables for healthy meals).
Find your inner child—build a snowman or rake the leaves then jump in your piles.
Start your day with a morning stretch or end your day with calming yoga.
Sign up for dance lessons with a friend.
Experience the Great Outdoors and go for a hike or bike ride.
Grab a basketball or football for a quick pick-up game at a local park.
Join a community sports team or league, like soccer, rugby, or softball.
Participate in a local road race.
Go swimming at your local recreation center.
Staying Active for Individuals with Disabilities
Children and adults with disabilities can gain numerous mental and physical benefits from being physically active on a regular basis including: reduced risk of chronic and secondary conditions, improved self-esteem and greater social interaction.
Keep in mind that individuals with disabilities are just as capable and worthy of being active as someone without a disability and the activity does not have to be strenuous to provide positive benefits.
Look for opportunities to be active in inclusive programs that are already in place at your local community and recreation centers, health and fitness facilities, public agencies and park departments, or sports clubs.
Having fun while being active is the key! Find activities that you enjoy and include your friends and family in the action.
Track your progress and earn recognition for being physically active by starting to earn your PALA+!
Always consult your personal doctor before beginning any physical activity or exercise program.
Source https://www.hhs.gov/fitness/be-active/ways-to-be-active/index.html
---
People in the real estate business absolutely love their jargon. If you're new to the home-buying process, you're going to hear a bunch of stuff that will make you wonder if English is your native language. There's stuff like bump and bumpable and estoppel certificate. And what in the world is earnest money?
Well, that one is kinda easy, so let's get into it.
So what exactly is earnest money?
Earnest money is just money you put down as a good-faith gesture that you're serious about buying a house. Typically, it's 1-5% of the purchase price. While you wait to close on your house, the money is deposited into an escrow account with the seller's broker, title company or escrow company.
Do you know that old cliché about storytelling? It's better to show than tell. Earnest money is you showing the seller you mean business when it comes to buying their house. It gives them peace of mind to go forward into the next steps of the transaction. It proves you're sincere—or earnest—about this purchase.
How much earnest money do I need?
The short answer is that you need 1–5% of the price that you and the seller agreed upon. The longer answer begins with: "It depends."
Because it really does depend on a number of factors—mostly related to where you are. In some markets, you'll need a fixed amount—like $1,000 or $5,000. In other communities, the focus is on the percentage. In really hot real estate markets like Silicon Valley, it's not uncommon to see six-figure earnest money deposits.
That's a lot of money! It's important to have a real estate pro like one of our real estate Endorsed Local Providers (ELPs) in your corner to help you play by the rules in your area.
Do I get it back?
So what happens to your earnest money?
Just to be clear, earnest money is not your down payment. Your down payment is completely separate and should be 10–20% of the purchase price with a 15-year fixed-rate mortgage.
However, if everything goes the way it's supposed to, the earnest money will get folded into your closing costs. But you'll need to be careful and read your contract because there are several ways you could lose your earnest money deposit. Make sure your agent builds these contingencies into your contract so you can get back your earnest money.
The home doesn't get appraised at the offer amount. Maybe you make a $200,000 offer on a home that turns out to be worth only $150,000.
The home doesn't pass inspection. The home could have significant structural damage or need a new roof and you may not be able to come to an agreement with the seller to make the repairs.
You can't get financing. Things happen. Your lender could change ownership or you might encounter another hiccup in the finance process.
Sidenote: If you've been working the Baby Steps and have no debt (and therefore no credit score), a traditional lender may tell you to take a hike. In that case, talk to our friends at Churchill Mortgage. They're experts at navigating the mortgage lending process and will truly put your first.
You'll also want to pay attention to the deadlines in the contract. There will usually be a hard date for closing, and your real estate agent can really help you here. If it looks like it may take longer to arrange your financing than you originally thought, you may be able to renegotiate the date to keep things moving smoothly and save that earnest money deposit.
But keep in mind that there may come a time when you just want to walk away. Something unexpected —like an accident, a divorce or a dream that causes you to rethink your entire life—could happen. In these cases, you need to be prepared to walk away without the money.
Work With a Real Estate Agent
Get your ducks in a row! The best way to navigate the home-buying process is with the guidance of a trusted professional.
Source https://www.daveramsey.com/blog/what-is-earnest-money
---
Know the signs of heat-related illness and the ways to respond to it:
HEAT CRAMPS

Signs: 

Muscle pains or spasms in the stomach, arms, or legs

Actions: 

Go to a cooler location. Remove excess clothing. Take sips of cool sports drinks with salt and sugar. Get medical help if cramps last more than an hour.

HEAT EXHAUSTION

Signs: 

Heavy sweating, paleness, muscle cramps, tiredness, weakness, dizziness, headache, nausea or vomiting, or fainting

Actions: 

Go to an air-conditioned place and lie down. Loosen or remove clothing. Take a cool bath. Take sips of cool sports drinks with salt and sugar. Get medical help if symptoms get worse or last more than an hour.

HEAT STROKE

Signs: 

Extremely high body temperature (above 103 degrees) taken orally; red, hot, and dry skin with no sweat; rapid, strong pulse; dizziness; confusion; or unconsciousness

Actions: 

Call 911 or get the person to a hospital immediately. Cool down with whatever methods are available until medical help arrives.
Source https://www.ready.gov/heat
---
The United States Department of Health and Human Services and the World Health Organization's International Agency of Research on Cancer panel have declared ultraviolet radiation from the sun and artificial sources, such as tanning beds and sun lamps, to be a known carcinogen (cancer-causing substance).

9

        

Research indicates that UV light from the sun and tanning beds can both cause melanoma and increase the risk of a benign mole progressing to melanoma.

Indoor tanning equipment, which includes all artificial light sources, including beds, lamps, bulbs, booths, etc., emits UVA and UVB radiation. The amount of the radiation produced during indoor tanning is similar to that of the sun, and in some cases might be stronger.

 Evidence from multiple studies has shown that exposure to UV radiation from indoor tanning devices is associated with an increased risk of melanoma and nonmelanoma skin cancer, including squamous cell carcinoma and basal cell carcinoma.

Researchers estimate that indoor tanning may cause upwards of 400,000 cases of skin cancer in the U.S. each year.

Higher melanoma rates among young females compared to young males may be due in part to widespread use of indoor tanning among females

Using indoor tanning beds before age 35 can increase your risk of melanoma, the deadliest form of skin cancer, by 59 percent; the risk increases with each use.

Women younger than 30 are six times more likely to develop melanoma if they tan indoors.

Research demonstrates that even people who do not burn after indoor tanning or sun exposure are at an increased risk of melanoma if they tan indoors.

Even one indoor tanning session can increase users' risk of developing melanoma by 20 percent, squamous cell carcinoma by 67 percent and basal cell carcinoma by 29 percent.     

Indoor tanning before age 24 increases one's risk of developing basal cell carcinoma by age 50.

The estimated cost of treating skin cancers attributable to indoor tanning is $343.1 million a year, leading to a total economic loss of $127.3 billion over the lifetime of those affected.

Studies have demonstrated that exposure to UV radiation during indoor tanning damages the DNA in the skin cells. Excessive exposure to UV radiation during indoor tanning can lead to premature skin aging, immune suppression, and eye damage, including cataracts and ocular melanoma. 

A recent investigation estimated that 3,234 injuries related to indoor tanning — including burns, loss of consciousness and eye injuries — were treated in U.S. hospital emergency departments every year from 2003 to 2012.

In addition to the above-mentioned risks, frequent, intentional exposure to UV light may lead to tanning addiction.

Research indicates that more than one-fifth of Caucasian women age 18-30 exhibit indoor tanning dependence.          

Indoor tanning beds/lamps should be avoided and should not be used to obtain vitamin D because UV radiation from indoor tanning is a risk factor for skin cancer. Vitamin D can be obtained by eating a healthy diet and by taking oral supplements.
---