The five hepatitis viruses – A, B, C, D and E – are distinct; they can have different modes of transmission, affect different populations, and result in different health outcomes.
Hepatitis A 

is primarily spread when someone ingests the virus from contact with food, drinks, or objects contaminated by feces from an infected person or has close personal contact with someone who is infected. Hepatitis A does not cause chronic liver disease and is rarely fatal, but it can cause serious symptoms. Hepatitis A can be prevented through improved sanitation, food safety, and 

vaccination

.
Hepatitis B 

is often spread during birth from an infected mother to her baby. Infection can also occur through contact with blood and other body fluids through injection drug use, unsterile medical equipment, and sexual contact. Hepatitis B is most common in sub-Saharan Africa and Asia, but is also high in the Amazon region of South America, the southern parts of eastern and central Europe, the Middle East and the Indian subcontinent. The hepatitis B virus can cause both acute and chronic infection, ranging in severity from a mild illness lasting a few weeks to a serious, chronic illness. If infected at birth or during early childhood, people are more likely to develop a chronic infection, which can lead to liver cirrhosis or even liver cancer. Getting the 

hepatitis B vaccine

 is the most effective way to prevent hepatitis B. WHO recommends that all infants receive the hepatitis B vaccine as soon as possible after birth, followed by 2-3 additional doses. In many parts of the world, widespread infant vaccination programs have led to dramatic declines of new hepatitis B cases.
Hepatitis C 

is spread through contact with blood of an infected person. Infection can occur through injection drug use and unsafe medical injections and other medical procedures. Mother-to-child transmission of hepatitis C is also possible. Hepatitis C can cause both acute and chronic infections, but most people who get infected develop a chronic infection. A significant number of those who are chronically infected will develop liver cirrhosis or liver cancer. With new treatments, over 90% of people with hepatitis C can be cured within 2-3 months, reducing the risk of death from liver cancer and cirrhosis. The first step for people living with hepatitis C to benefit from treatments is to get tested and linked to care. There is currently no vaccine for hepatitis C but research in this area is ongoing.
Hepatitis D 

is passed through contact with infected blood. Hepatitis D only occurs in people who are already infected with the hepatitis B virus. People who are not already infected with hepatitis B can prevent hepatitis D by getting vaccinated against hepatitis B.
Hepatitis E

 is spread mainly through contaminated drinking water. Hepatitis E usually clears in 4-6 weeks so there is no specific treatment. However, pregnant women infected with hepatitis E are at considerable risk of mortality from this infection.  Hepatitis E is found worldwide, but the number of infections is highest in East and South Asia. Improved sanitation and food safety can help prevent new cases of hepatitis E. A vaccine to prevent hepatitis E has been developed and is licensed in China, but is not yet available elsewhere.
---
The numbers are clear: fireworks are dangerous, and the month around July 4th is the most dangerous time. According to the U.S. Consumer Product Safety Commission's most recent annual fireworks injury report (PDF) fireworks caused eight deaths and nearly 13,000 injuries in 2017. Two-thirds of the fireworks injuries treated in emergency rooms happened between mid-June and mid-July.
The most recent Consumer Product Safety Commission report found that 14% of fireworks injuries were eye injuries. In the most severe cases, fireworks can rupture the globe of the eye, cause chemical and thermal burns, corneal abrasions and retinal detachment — all of which can cause permanent eye damage and vision loss.
Children and young adults are frequent victims. Children age 15 and under accounted for 36% of the total injuries, according to the commission's report. And half of the injuries requiring an emergency room visit were to people age 20 or younger.
Even sparklers can be dangerous, as they burn at more than 2,000 degrees Farenheit. Sparklers were responsible for 1,200 of the injuries in the latest report, and a sparkler mishap caused one of the fireworks deaths reported in 2017.
The people injured by fireworks aren't necessarily handling the explosives themselves. In fact, 65% of people injured by fireworks were bystanders, according to another study. The statistics don't lie. Children and people not handling fireworks themselves are in as much danger as the people actually lighting fireworks.
What to Do for a Fireworks Eye Injury
Fireworks-related eye injuries can combine blunt force trauma, heat burns and chemical exposure. If an eye injury from fireworks occurs, it should be considered a medical emergency.
Seek medical attention immediately.

Do not rub your eyes.

Do not rinse your eyes.

Do not apply pressure.

Do not remove any objects that are stuck in the eye.

Do not apply ointments or take any blood-thinning pain medications such as aspirin or ibuprofen unless directed by a doctor.
Fireworks Safety Tips
The best way to avoid a potentially blinding fireworks injury is by attending a professional, public fireworks show rather than purchasing fireworks for home use.
If you attend or live near a professional fireworks show:
Respect safety barriers, follow all safety instructions and view fireworks from at least 500 feet away.

Do not touch unexploded fireworks; instead, immediately contact local fire or police departments to help.
For those who decide to purchase and use consumer fireworks in states where they are legal (PDF), follow these safety tips from the Consumer Product Safety Commission:
Do not allow young children to play with fireworks. Sparklers, a firework often considered by many to be the ideal "safe" device for the young, burn at very high temperatures and should be not be handled by young children. Children may not understand the danger involved with fireworks and may not act appropriately while using the devices or in case of emergency.

Older children should be permitted to use fireworks only under close adult supervision.

Do not allow any running or horseplay.

Set off fireworks outdoors in a clear area, away from houses, dry leaves, or grass and other flammable materials.

Keep a bucket of water nearby for emergencies and for pouring on fireworks that fail to ignite or explode.

Do not try to relight or handle malfunctioning or "dud" fireworks. Soak them with water and throw them away.

Be sure other people are out of range before lighting fireworks.

Never light fireworks in a container, especially a glass or metal container.

Keep unused fireworks away from firing areas.

Store fireworks in a cool, dry place.

Check instructions for special storage directions.

Observe local laws.

Never have any portion of your body directly over a firework while lighting.

Do not experiment with homemade fireworks.
Source https://www.aao.org/eye-health/tips-prevention/injuries-fireworks-eye-safety
---
The sun's ultraviolet (UV) rays can damage your skin in as little as 15 minutes. Follow these recommendations to help protect yourself and your family.
Shade
You can reduce your risk of skin damage and skin cancer by seeking shade under an umbrella, tree, or other shelter before you need relief from the sun. Your best bet to protect your skin is to use sunscreen or wear protective clothing when you're outside—even when you're in the shade.
Clothing
When possible, long-sleeved shirts and long pants and skirts can provide protection from UV rays. Clothes made from tightly woven fabric offer the best protection. A wet T-shirt offers much less UV protection than a dry one, and darker colors may offer more protection than lighter colors. Some clothing certified under international standards comes with information on its ultraviolet protection factor.
If wearing this type of clothing isn't practical, at least try to wear a T-shirt or a beach cover-up. Keep in mind that a typical T-shirt has an SPF rating lower than 15, so use other types of protection as well.
Hat
For the most protection, wear a hat with a brim all the way around that shades your face, ears, and the back of your neck. A tightly woven fabric, such as canvas, works best to protect your skin from UV rays. Avoid straw hats with holes that let sunlight through. A darker hat may offer more UV protection.
If you wear a baseball cap, you should also protect your ears and the back of your neck by wearing clothing that covers those areas, using a broad spectrum sunscreen with at least SPF 15, or by staying in the shade.
Sunglasses
Sunglasses protect your eyes from UV rays and reduce the risk of cataracts. They also protect the tender skin around your eyes from sun exposure.
Sunglasses that block both UVA and UVB rays offer the best protection. Most sunglasses sold in the United States, regardless of cost, meet this standard. Wrap-around sunglasses work best because they block UV rays from sneaking in from the side.
Sunscreen
Put on broad spectrum sunscreen with at least SPF 15 before you go outside, even on slightly cloudy or cool days. Don't forget to put a thick layer on all parts of exposed skin. Get help for hard-to-reach places like your back. And remember, sunscreen works best when combined with other options to prevent UV damage.
How sunscreen works. Most sunscreen products work by absorbing, reflecting, or scattering sunlight. They contain chemicals that interact with the skin to protect it from UV rays. All products do not have the same ingredients; if your skin reacts badly to one product, try another one or call a doctor.
SPF. Sunscreens are assigned a sun protection factor (SPF) number that rates their effectiveness in blocking UV rays. Higher numbers indicate more protection. You should use a broad spectrum sunscreen with at least SPF 15.
Reapplication. Sunscreen wears off. Put it on again if you stay out in the sun for more than two hours and after swimming, sweating, or toweling off.
Expiration date. Check the sunscreen's expiration date. Sunscreen without an expiration date has a shelf life of no more than three years, but its shelf life is shorter if it has been exposed to high temperatures.
Cosmetics. Some makeup and lip balms contain some of the same sun-protective ingredients used in sunscreens. If they do not have at least SPF 15, be sure to use other forms of protection as well, such as sunscreen and a wide-brimmed hat.
Source https://www.cdc.gov/cancer/skin/basic_info/sun-safety.htm 
---
The sun's ultraviolet (UV) rays can lead to skin cancer, the most common type of cancer in the United States, as well as wrinkles and blotchy skin. UW Dermatologist Dr. Andrea Kalus kindly provided these 9 tips for minimizing sun damage:
Sunscreen should be the last defense.

 The first defenses are covering up with clothing or a hat, seeking shade when possible, and avoiding peak hours of sun exposure.

Brand does not matter

 when purchasing sunscreen. Brand name and generic or store brands all use the same ingredients in sunscreen.

Purchase a broad spectrum sunscreen SPF 30 or higher. 

SPF ratings protect against UVB range UV rays and sunscreens with the added label of "broad spectrum" have protection against UVA also. Protecting yourself against both is important in preventing sunburns and skin cancer as well as wrinkles. SPF 15 blocks 94% of UVB rays (the cancer causing rays), SPF 30 blocks 97%, and SPF 45 blocks 98%. After SPF 45, the increases in blockage percentage are minimal.

Apply sunscreen 15-20 minutes

 before going outside and reapply every 2 hours for the sunscreen to remain effective.

No sunscreen is actually waterproof

. Sunscreens labeled "sweat-proof" or "water-resistant" only last 40-80 minutes. If you are swimming or sweating, sunscreen should be reapplied more often.

Sunscreen expires. 

Sunscreen is just expensive lotion if you are using it beyond its 3 year expiration date.

40% of UV rays break through the clouds

, so sunscreen should really be worn daily.

Pay special attention to the little ones. 

Sunscreens contain chemicals that may be absorbed through the skin and in babies under 6 months, regular use of sunscreen may not be great. However, a baby getting a sunburned is probably worse than applying sunscreen when really needed. It is best to protect babies with clothing, accessories, and shade as often as possible.

Don't forget the sneaky spots! 

The top 5 places people forget to apply sunscreen are behind the knees, on their feet, on top of their hands, behind and on their ears, and on the scalp.
---
·         Juvenile idiopathic arthritis (JIA). Considered the most common form of arthritis, JIA includes six subtypes: oligoarthritis, polyarthritis, systemic, enthesitis-related, juvenile psoriatic arthritis or undifferentiated. 
·         Juvenile dermatomyositis. An inflammatory disease, juvenile dermatomyositis causes muscle weakness and a skin rash on the eyelids and knuckles. 
·         Juvenile lupus. Lupus is an autoimmune disease. The most common form is systemic lupus erythematosus, or SLE. Lupus can affect the joints, skin, kidneys, blood and other areas of the body. 
·         Juvenile scleroderma. Scleroderma, which literally means "hard skin," describes a group of conditions that causes the skin to tighten and harden.
·         Kawasaki disease. This disease causes blood-vessel inflammation that can lead to heart complications. 
·         Mixed connective tissue disease. This disease may include features of arthritis, lupus dermatomyositis and scleroderma, and is associated with very high levels of a particular antinuclear antibody called anti-RNP. 
·         Fibromyalgia. This chronic pain syndrome is an arthritis-related condition, which can cause stiffness and aching, along with fatigue, disrupted sleep and other symptoms. More common in girls, fibromyalgia is seldom diagnosed before puberty. 
Source https://www.arthritis.org/about-arthritis/types/juvenile-arthritis/
---
·         Juvenile arthritis is the term used to describe arthritis, or inflammation of the joints, in children.
·         The most common symptoms of juvenile arthritis are joint swelling, pain, and stiffness that don't go away.
·         Juvenile arthritis is usually an autoimmune disorder. In an autoimmune disorder, the immune system attacks some of the body's own healthy cells and tissues.
·         To diagnose juvenile arthritis, a doctor may perform a physical exam, ask about family health history, and order lab or blood tests, and x-rays.
·         Juvenile arthritis can make it hard to take part in social and after-school activities, and it can make schoolwork more difficult. But all family members can help the child both physically and emotionally.
·         Exercise is key to reducing the symptoms of arthritis and maintaining range of motion of the joints.
·         Inflammation inside of the eye and growth problems may also occur with juvenile arthritis.
Source https://www.niams.nih.gov/health-topics/juvenile-arthritis
---
July is National Cord Blood Awareness Month, and it's the perfect time to learn more about cord blood—a biological product regulated by the Food and Drug Administration. Found in the blood vessels of the placenta and the umbilical cord, cord blood is collected after a baby is born and after the umbilical cord is cut—an important point.
"Because cord blood is typically collected after the baby is delivered and the cord is cut, the procedure is generally safe for the mother and baby," explains Keith Wonnacott, Ph.D., Chief of the Cellular Therapies Branch in FDA's Office of Cellular, Tissue, and Gene Therapies.
Approved Uses
Cord blood is approved only for use in "hematopoietic stem cell transplantation" procedures, which are done in patients with disorders affecting the hematopoietic (blood forming) system. Cord blood contains blood-forming stem cells that can be used in the treatment of patients with blood cancers such as leukemias and lymphomas, as well as certain disorders of the blood and immune systems, such as sickle cell disease and Wiskott-Aldrich syndrome.
"Cord blood is useful because it is a source of stem cells that form into blood cells. Cord blood can be used for transplantation in people who need regeneration, that is, 'regrowth,' of these blood-forming cells," Wonnacott says.
For instance, in many cancer patients, the disease is found in the blood cells. Chemotherapy treatment of these patients kills both cancer cells and the healthy blood-forming stem cells. Transplanted stem cells from cord blood can help regrow the healthy blood cells after the chemotherapy.
However, cord blood is not a cure-all.
"Because cord blood contains stem cells, there have been stem cell fraud cases related to cord blood," says Wonnacott. "Consumers may think that stem cells can cure any disease, but science doesn't show this to be the case. Patients should be skeptical if cord blood is being promoted for uses other than blood stem cell regeneration."
About Cord Blood Banking
After cord blood is collected, it is frozen and can be safely stored for many years. "The method of freezing, called 'cryopreservation,' is very important to maintain the integrity of the cells," Wonnacott says. "Cord blood needs to be stored carefully."
You may choose to store your baby's cord blood in a private bank so it can be available if needed in the future by your child or first- or second-degree relatives. Private cord banks typically charge fees for blood collection and storage.
Or you may donate the cord blood to a public bank so that doctors can use for a patient who needs a hematopoietic stem cell transplant.
FDA regulates cord blood in different ways, depending on the source, level of processing and intended use.
Cord blood stored for personal use, for use in first- or second-degree relatives, and that also meets other criteria in FDA's regulations, does not require the agency's approval before use. Private cord banks must still comply with other FDA requirements, including establishment registration and listing, current good tissue practice regulations, and donor screening and testing for infectious diseases (except when cord blood is used for the original donor). These FDA requirements ensure safety of these products by minimizing the risk of contamination and transmission of infectious diseases.
Cord blood stored for use by a patient unrelated to the donor meets the legal definitions of both a "drug" and a "biological product." Cord blood in this category must meet additional requirements and be licensed under a biologics license application, or be the subject of an investigational new drug application before use. The FDA requirements help to ensure that these products are safe and effective for their intended use.
Not every cord blood unit will meet requirements for public banking, adds Safa Karandish, M.T., an FDA consumer safety officer. If that happens, some of this donated cord blood may be used for non-clinical research.
Tips for Consumers
If you're considering donating to a cord blood bank, you should look into your options during your pregnancy to have enough time to decide before your baby is born. For public banking, ask whether your delivery hospital participates in a cord blood banking program.
If you have questions about collection procedures and risks, or about the donation process, ask your health care provider.
FDA also offers a searchable database that maintains information on registered cord blood banks.
Be skeptical of claims that cord blood is a miracle cure—it is not. Some parents may consider using a private bank as a form of "insurance" against future illness. But remember that, currently, the only approved use of cord blood is for treatment of blood-related illnesses.
Also know that in some cases your stored cord blood may not be suitable for use in the child who donated it. "For instance, you can't cure some diseases or genetic defects with cord blood that contains the same disease or defect," Karandish says.
Parents from minority ethnic groups may especially want to consider donation to a public bank, says Wonnacott, because more donations from these populations will help more minority patients who need a stem cell transplant. (The recipients must be "matched" to donors, so doctors are more likely to find a good match among donors from the recipient's ethnic group.)
"When it comes to public banking, there's a proven need for cord blood," Wonnacott says. "And there's a need especially among minorities to have stem cell transplants available. Cord blood is an excellent source for stem cell transplants."
And these transplants can be life-changing for patients.
Source https://www.fda.gov/consumers/consumer-updates/cord-blood-what-you-need-know
---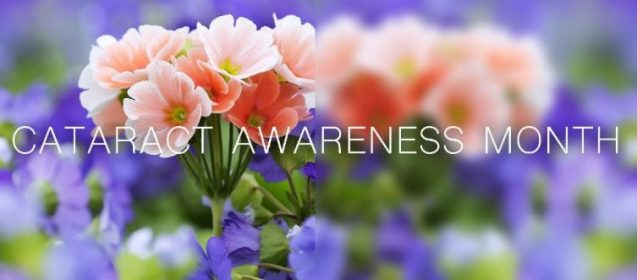 When are you most likely to have a cataract?
The term "age-related" is a little misleading. You don't have to be a senior citizen to get this type of cataract. In fact, people can have an age-related cataract in their 40s and 50s. But during middle age, most cataracts are small and do not affect vision. It is after age 60 that most cataracts cause problems with a person's vision.
Who is at risk for cataract?
The risk of cataract increases as you get older. Other risk factors for cataract include:
Certain diseases (for example, diabetes).

Personal behavior (smoking, alcohol use).

The environment (prolonged exposure to ultraviolet sunlight).
What are the symptoms of a cataract?
The most common symptoms of a cataract are:
Cloudy or blurry vision.

Colors seem faded.

Glare. Headlights, lamps, or sunlight may appear too bright. A halo may appear around lights.

Poor night vision.

Double vision or multiple images in one eye. (This symptom may clear as the cataract gets larger.)

Frequent prescription changes in your eyeglasses or contact lenses.
These symptoms also can be a sign of other eye problems. If you have any of these symptoms, check with your eye care professional.
Are there different types of cataract?
Yes. Although most cataracts are related to aging, there are other types of cataract:
Secondary cataract.

 Cataracts can form after surgery for other eye problems, such as glaucoma. Cataracts also can develop in people who have other health problems, such as diabetes. Cataracts are sometimes linked to steroid use.

Traumatic cataract.

 Cataracts can develop after an eye injury, sometimes years later.

Congenital cataract.

 Some babies are born with cataracts or develop them in childhood, often in both eyes. These cataracts may be so small that they do not affect vision. If they do, the lenses may need to be removed.

Radiation cataract.

 Cataracts can develop after exposure to some types of radiation.
---
15 Cheap Vacation Ideas
Here are 15 cheap vacation ideas that will let you get away without breaking the bank! So, put on The Beach Boys, bust out the shades, and start making your vacation list now.
1. Tour your own city
And this doesn't mean you "tour" your house projects and work on your yard. We're talking about getting out there and being a tourist in your own town.
Explore local art galleries, historical sites, that new restaurant you've been meaning to check out, or even half-price museum days. You can truly be as thrifty as you want with this one.
2. Go camping
Okay, so you can go the traditional "let's sleep outside" route, or you can rent a cabin. Get out there and enjoy the great outdoors!
If you want the whole RV/camper experience but don't actually want to drive the thing, Airbnb has you covered for as little as $39 a night.(1) Their hosts offer decked-out campers that stay put while you're cozy and indoors. The youths call this "glamping"—you know, experiencing the great outdoors without dealing with that whole outdoors part.
3. Go to the less popular beach
Certain beaches are going to be more popular and pricier than others (looking at you, Key West and Laguna Beach). But if you know where to look, you can save a pretty penny and still watch the tide roll in.
Coastline beaches are going to be more expensive than beaches along the Gulf. Sure, the water might look a little different, but when you're coming from a landlocked area, a beach is a beach. Staying in a two-bedroom beach condo in Miami could cost you upwards of $100 more per night in comparison to the same type of lodging in Galveston, Texas. Plus, the Gulf beaches will have less expensive hotels, food and activities too.
4. Book travel packages using warehouse stores
We promise this isn't as weird as it sounds. Club stores, like Costco, actually offer pretty good deals on vacation packages. If you're planning a more elaborate vacation, you might want to consider what they have to offer.
For example, one Costco deal we found includes five days of accommodations for two adults at the Sheraton Vistana Resort Villas, Walt Disney World tickets, and car rental for about $1,900.(2) But if you paid for your hotel stay, Disney passes, and car rental separately, it would set you back about $2,200. That's a savings of over $300 just by being smart about who you book with.
We know travel packages like this change pretty quickly, so you might not find this exact deal. The point is: If you're on the lookout for a bargain, you should be able to find one if you know where to look!
5. Stay with friends or family
It's not glamorous—and some people might not even consider it a true vacation—but staying with friends or family is an easy cheap vacation idea. Plus, you'll get to spend time with the people you love!
More than likely, you won't have to pay for lodging or some meals. That means you'll only have to foot the bill to get to your destination. This should drastically cut back on your travel costs.
But make sure you're a great guest while you're staying there. Don't be a mooch! Pay for groceries or cook some meals to show your gratitude. Maybe even treat your loved ones to dinner or dessert while you're in town! You want to score an invite back, don't you?
6. Travel during the off-season
Everyone loves taking a vacation in the summer, but pushing it out just a few more months could save you a bundle. Traveling during fall break (or any time after Labor Day weekend) can be a great cheap vacation idea.
Remember, though: Peak-season and off-season will change depending on where you're planning to go. A good rule of thumb is to avoid traveling during the summer months, winter break, and holidays. Do your research before you book!
7. Go away on a weekend trip
If you need to get away, leaving town for the weekend can be just what the doctor ordered. Is it as restful as a 10-day trip? Well, no. But it's not nearly as expensive. Budget for a quick weekend getaway, and you might be pleasantly surprised at how affordable it can be.
8. Take a vacation on a weekday
All right, this is the exact opposite of the last idea, but hear us out. Most of the time, booking a hotel or Airbnb for the weekend is pricier than staying there during the week. So, if you can afford to use some vacation time at work, try booking a quick, midweek vacation.
9. Visit a national park
The greatest thing about nature is that it's usually pretty much free to enjoy. Oh, and it's beautiful—added bonus! Don't sweat it if you don't live anywhere near Yosemite or the Grand Canyon. Did you know there are actually 61 national parks across the United States? Find one near you and go explore! Just know the parks might have a small entrance fee to pay per vehicle or person.
10. Stay at a bed-and-breakfast nearby
Sure, some B&Bs are known for being over the top and out of a budgeter's price range. But many bed-and-breakfasts can actually be budget friendly if they roll meals and activities into the price of a nightly stay.
A bed-and-breakfast in Nashville generally runs around $100 to $275 per night.(3)But considering you'll get homemade breakfast at the very least (hence the name) and other meals throughout your stay, it's really not a bad deal.
A lot of B&Bs even throw in extras, like coffee and cookies or wine and cheese, in the lobby area. Depending on your location, some bed-and-breakfasts offer kayaks, bikes or canoes for you to take for a spin for free.
11. Get insider tips
Okay, let's say you already know you're going to go big and plan a vacation to Disney World, but you still want to be smart and do Disney on a budget. You need to make collecting all the insider tips your part-time job. Scour the internet, ask friends and family, and do your research across the board to learn all the things you need to know before booking the trip.
Just because it's "the most magical place on Earth" doesn't mean you can't do it on the cheap!
12. Explore your own region
On the flip side, taking a vacation doesn't mean you have to go to Disneyland . . . or Paris . . . or take a Caribbean cruise. If you want cheap vacation ideas, look no further than your own region.
Decide to go somewhere that's maybe just one or two hours away from home. You'll be out of town while (hopefully) avoiding the sticker shock of busy vacation areas. And you'll save money by not dealing with flights or long drives!
13. Book in advance
One of the best cheap vacation ideas is booking your trip far in advance. We're not saying you have to plan it years out, but your chances of getting good prices are a lot higher when you don't wait until the month before you want to go.
Online travel hubs, like Groupon and Expedia, pride themselves in offering great, last-minute vacation deals. And if you're just trying to find a last-minute hotel in a pinch, look into Hotel Tonight.
14. Book a rental car with your debit card
Trying to book a rental car with your debit card used to be a huge pain. Sure, some places would let you do it, but they basically wanted you to submit to a background check, leave your first-born child as collateral, and pat your head while rubbing your belly. In other words, there were a lot of hoops to jump through.
Now, Dollar Car Rental makes renting a car with a debit card super easy. No hoops, no making you feel like a second-class citizen—just pick up your car and hit the road. And how does it save you money? Simple. It's not being charged to a credit card and collecting interest months after your vacation ended—that's how.
15. Take a staycation
Take those vacation days and get ready to stay at home! There are plenty of ways to be creative (and thrifty) without losing the fun factor. Plan out which nights of the week you want to take your family out to eat or explore downtown. And don't forget to meal plan for the nights you'll eat at home too. Try sprucing up your backyard and tossing some burgers on the grill!
How to Save for Your Cheap Vacation
We hate to break it to you, but the money for your cheap vacation isn't just going to magically appear in your bank account. This is why having a budget is such a big deal!
Once you figure out when you want to go on vacation, budget out what looks like a reasonable amount of money to save for your family. The amount you're able to put aside will impact where you go and how long you can stay. You may need to sell things and make temporary lifestyle sacrifices. But don't worry! There are plenty of ways you can save up cash quickly.
We're all for you having a dream vacation, but don't go into debt for it! When you save up, pay in cash, and try these tips, you'll be able to enjoy your vacation without having to worry about bills following you home.
So, don't go on a vacation without a budget—you'll feel the burn long after summer ends if you do. Instead, create your budget with our free budgeting app, EveryDollar! Then, get out there and enjoy your paid for vacation!
---
Take it Easy – Your Body will Thank You
Whether it happens at work or on the golf course, overexertion continues to be a leading cause of injury over all age groups. It was the second leading reason (after falls) that adults age 25-64 ended up in emergency departments in 2013, and the third leading cause for kids ages 10 and older, often from too-heavy backpacks, computers and gaming, and poor posture.
Overexertion causes 35% of all work-related injuries and is, by far, the largest contributor to workers' compensation costs – more than $15 billion, or 25% of the total cost in 2012, according to Injury Facts 2016®. It also is the #1 reason for lost work days. More than 322,00 people missed work that year due to overexertion. Here are some injury statistics by industry for 2014:
·         Construction – 19,070
·         Manufacturing – 46,040
·         Wholesale trade – 21,100
·         Retail trade – 42,720
·         Transportation and warehousing – 38,960
·         Professional and business services – 23,410
·         Education and health services – 68,720
·         Government – 72,050
Over all age groups, whether work-related or off-the-job, hospitals treated 3,132,271 overexertion-related injuries in 2014, and the trend doesn't seem to be going downward. What gives?
It's Really About Ergonomics
Ergonomic injuries are disorders of the soft tissue, specifically of the muscles, nerves, tendons, ligaments, joints, cartilage, blood vessels and spinal discs caused by:
·         Excessive lifting, lowering, pushing, pulling, reaching or stretching
·         Repetitive motion
·         Working in awkward positions
·         Sitting or standing for prolonged period of time
·         Using excessive force
·         Vibration, resting on sharp corners or edges
·         Temperature extremes
Whether you become injured on an assembly line or typing on a computer, playing video games or helping someone move, it's important to know the signs. Ergonomic injury is cumulative. Symptoms can include everything from posture problems and intermittent discomfort, to tendonitis, chronic pain and disability.
Overexertion can be Prevented
Regular exercise, stretching and strength training to maintain a strong core all are beneficial in preventing injury. Following are some additional tips for work and home:
·         Plan a lift before you begin, keep your back straight and lift with your legs
·         Limit the amount of time you spend doing the same motion over and over
·         Take frequent breaks from any sustained position every 20-30 minutes
·         If you work at a desk, move frequently used items close to you, use a footrest and adjust the height of your computer
·         Report pain, swelling, numbness, tingling, tenderness, clicking or loss of strength to your doctor before it becomes a full-blown injury
Source https://www.nsc.org/work-safety/safety-topics/ergonomics-overexertion
---